Haas team principal Gunther Steiner reckons a move to third cars in Formula 1 would risk "distorting" the championship and would be confusing for fans.
Mercedes boss Toto Wolff floated the idea of third cars earlier this year, believing it would be the best solution for helping young drivers like Esteban Ocon stay on the grid.
F1 race director Charlie Whiting had said he does not think there is enough support for the idea, despite Wolff's willingness to bring it up in a Strategy Group meeting.
The idea of third cars has previously been played down and team bosses have proven sceptical of the idea, with Steiner also against the third car principle.
"I'm not in agreement with a third car because it could confuse the whole picture," said Steiner.
"It would be very difficult to understand for the fans and new spectators that sometimes a third car could run.
"It would distort the actual championship, in my opinion. I think we need to sit back and come up with a better idea."
Steiner said that the only way that Haas would ever consider running a third car would be if someone was willing to bankroll the project.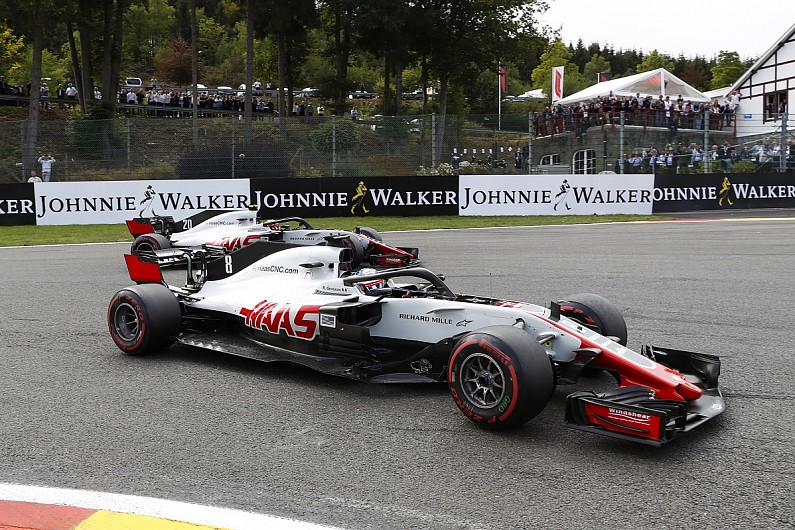 "As it stands, we have no interest to field a third car," he said. "If somebody comes up and pays for it, yes we can consider it.
"Until that happens, there is no thinking about a third car for us."
One of the biggest concerns smaller teams have about third cars is that the larger outfits would lock out more positions at the front - leaving only minor points opportunities up for grabs.
F1's 2021 rules are aimed at improving the racing on show, making the cars easier to follow.
Asked if he could see areas of the car concepts that could help Haas close the gap on F1's top three teams, Steiner said: "The gap can just be bridged with a budget cap.
"Whatever we design, that will not bridge the gap. Whatever design you propose, people with more resources and more money can just do more work, and more is better in the end. It will not bring the field together."