Ferrari's 2019 signing Charles Leclerc will drive the team's current Formula 1 car in a Pirelli test at Paul Ricard this week.
Ferrari and Mercedes are both testing for Pirelli at the French Grand Prix venue on Thursday and Friday as the F1 tyre supplier approaches the conclusion of its 2019 development.
Although a couple of sessions remain on Pirelli's schedule this week's running is regarded as important, not least because it is being undertaken the two top teams, and because it is the last test before next year's constructions have to be signed off with the FIA.
Both teams have already conducted 2019 wet test days for Pirelli, but this will be the first time that they have run the slicks. Valtteri Bottas will be present for Mercedes, while Leclerc will join Sebastian Vettel at Ferrari.
"We are testing at Paul Ricard for two days," said Pirelli F1 boss Mario Isola when asked by Autosport about the test.
"We are still developing the product for next year.
"The test is as usual blind for them. We are evaluating a number of constructions, and we are evaluating also some new compounds.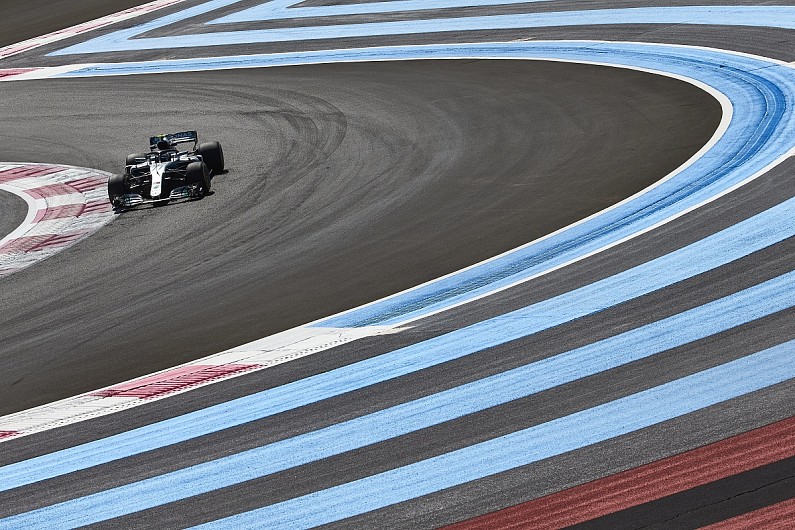 "In terms of construction we are at the end of our development, because October 1 is our deadline to supply the data for the new construction, so it's final validation.
"We tested different constructions during the year, converging towards the final one for next year.
"We still have to test some new ideas and constructions, and obviously from this test we have to define the 2019 tyres.
"To have the two top teams is important to ensure that the validation is successful."
The remaining tests, with Renault after the Japanese GP and Sauber after the Mexican GP, will focus on compounds.
The definitive tyres will then be run by all teams immediately after the Abu Dhabi GP.
"It's good that we have all the teams attending sessions, because we don't want to design a tyre that's just for the top teams," added Isola.
"The fact that we have all the teams involved means that we can understand on different cars how the tyres are working. It's always the best solution."