Romain Grosjean says Haas's critics show a "lack of respect" for the team, as it upstages bigger Formula 1 rivals.
Haas is locked in a tight fight with Renault for fourth place in the constructors' championship, and is currently appealing Grosjean's disqualification from the Italian Grand Prix after a Renault protest.
That recent controversy follows previous barbs from other teams about Haas's different approach to F1, which involves buying as much of its car from Ferrari as the rules allow.
Grosjean said Haas is not fussed about rivals sniping, but he does think it slightly unfair considering the impressive job the team is doing.
"It makes us laugh," said Grosjean, when asked by Autosport about the disruption Haas has caused. "Ferrari B [team]. We've been called that a few times.
"It's a lack of respect for the people working on the project.
"We've had a different way of coming into Formula 1, and find me a team in the past that has been fighting in its third year for fourth in the championship.
"Against Renault, which has maybe 700 employees, and Force India that have had a really good run, and McLaren, which is a massive team.
"It's great to see it's possible to achieve. It's always going to make some people happy and some less happy."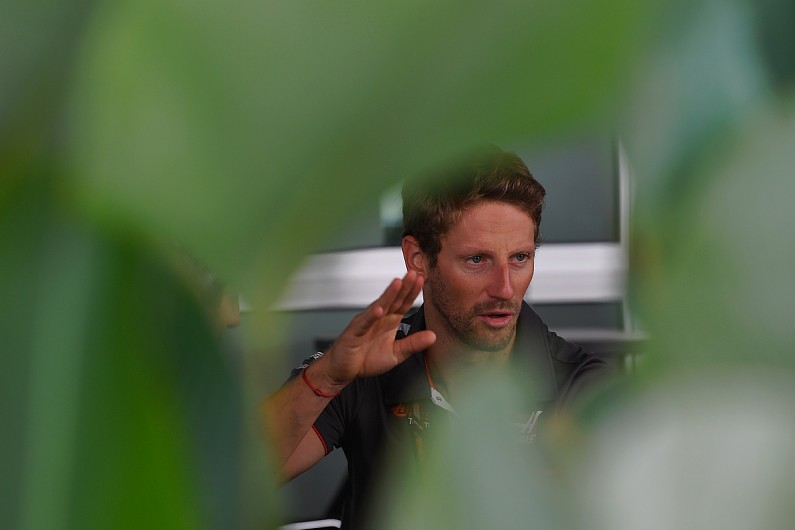 The sixth place Grosjean was disqualified from at Monza had moved Haas ahead of Renault into fourth in the standings, a situation that the exclusion reversed.
Grosjean doubts his team would have taken similar action if it had been in Renault's position.
"We're not here to play, but I don't know if we would have acted the same," he said.
"Everyone's got a different way of dealing with trying to get a position. But yeah it's a lot of money involved.
"It's business. It is serious. But I'm not sure we would have done the same."
He said the controversy served as extra motivation for Haas to now beat Renault.
"I got the news when I was driving back home," Grosjean said of the disqualification. "It's never the way you want it to be.
"To be fair, and to be honest, I don't know the full story. We're going to fight as hard as we can to get those points back for the team, for the constructors', for the sake of saying we don't think we were off the rules.
"But anyway it just gives us extra motivation for the constructors' championship.
"I'm not sure we needed it but we're even more hungry."