Force India deputy team principal Bob Fernley believes that the administration process will have a positive outcome because a suitable buyer can invest in the Formula 1 team's future.
After Friday evening's High Court decision in London, administrator Geoff Rowley and his firm FRP Advisory are now running the team using independently sourced funds that are sufficient, for example, to allow it to pay staff salaries next week.
Administration is viewed positively within the Force India camp because it allows FRP Advisory to properly assess potential buyers, with more than one candidate having been in discussions in recent weeks.
Team principal and main shareholder Dr Vijay Mallya was reluctant to sell unless the terms suited him and there was a risk that the ideal buyer would walk away, but now the final decision on selling is out of his hands.
"The company is now in administration and the administrator will be looking at potential buyers," Fernley told Autosport.
"And hopefully one of those buyers will be able to fulfil the ambitions of the team, which is to take it from where it is today, which I think is a podium-opportunity team, into a podium-on-merit team.
"Interested buyers will lodge their interest with FRP, and FRP will now evaluate the business case for any of the potential buyers.
"From that I'm sure there will be a process which will involve Mercedes and F1 Group to determine the most appropriate buyer for Force India.
"The decision now is FRP's in terms of who is selected, but I think there are a number of quality investor groups that are willing to come in and take this team to the next level, and the team deserves it."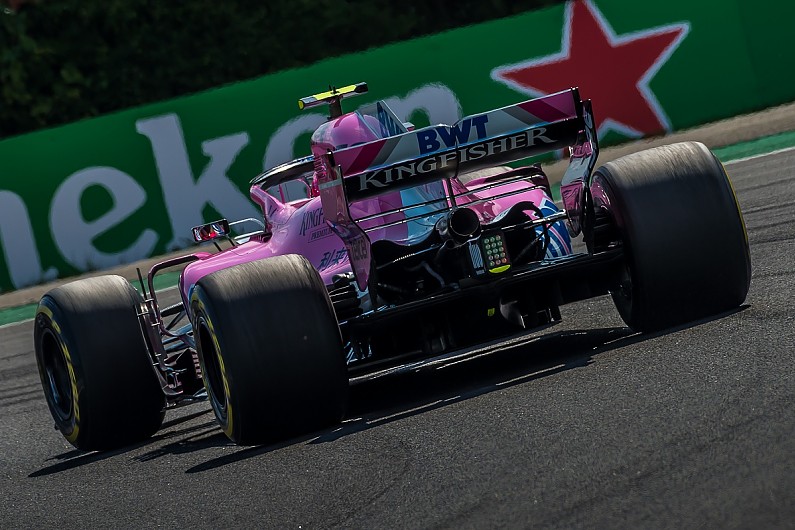 It is no coincidence that the legal process was launched just before the summer break, as running costs will be lower than if Force India was in full operating mode and travelling to races.
"There has to be investment in the team," said Fernley. "The team is now basically hitting the buffers in terms of its assets that it has today.
"In order to go forward to become a team of podium merit, then it also has to have investment, and it is what will be required as part of the process of looking at the new owners."
Force India chief operating officer Otmar Szafnauer addressed team members in the Hungaroring pit garage on Saturday morning, explaining that the situation was in hand.
Szafnauer was joined by F1 CEO Chase Carey, who stressed he is keen to see the team on the grid next year.
Fernley said Force India had "achieved tremendous things" and could go on to "achieve greater things" with the right investment and support from engine supplier Mercedes, sponsor BWT and F1 through this process.
He added: "And with FRP and Geoff Rowley at the helm, who have tremendous experience in F1, unfortunate as the circumstances are I don't think it could be in a better position to take the next steps."
The team is due substantial payments from F1 based on finishing fourth in the constructors' championship in 2016 and '17, and with Force India still in business those will continue to come through on schedule.
"As long as we are running as the entity that we are today, we have not got a cessation of trade," said Fernley.
"We are continuing our operations as normal. F1 has an obligation to pay us the prize fund, and that will carry on as normal."
Autosport has produced a standalone special magazine to celebrate our 70th birthday. All current print subscribers will receive a copy for free. To order your copy of the 196-page Autosport 70th Anniversary issue, please go to: autosport.com/autosport70th