Michelin has outlined two key factors in Formula 1's new tyre tender that may deter it from applying to make a return to grand prix racing.
The French company is evaluating the FIA's recently published offer for tyre manufacturers to become F1's official supplier from 2020-23.

ADAM COOPER: Why F1's new tyre plan is so complicated

Although Michelin is open to the idea of returning to F1 for the first time since 2006, it is concerned that two fundamental aspects of what the FIA wants may be too much to entice it back.
It is not happy about the fact that the first year of the tyre tender will be for 13-inch wheels, before a planned switch to its preferred 18-inch wheel size from 2021.
Michelin has made no secret of the fact that it is only interested in supplying 18-inch wheels in F1, and it has questioned the wisdom of being forced to prepare smaller wheels for one year.
A Michelin spokesperson told Autosport: "We are against 13-inch wheels because it doesn't match our vision.
"Furthermore, to have to create 13-inch wheels for one season would be a waste of time and money, and this is a pretty big blocking point."
Michelin is also uneasy about the FIA's request for high-degrading tyres.
The FIA wants two-stop races at a majority of GPs and has laid out technical requirements to achieve this through tyres that drop off in performance.
But Michelin says that its preference is for tyres that perform consistently well over a longer period, which would showcase its abilities as a manufacturer and allow drivers to push flat out.
The spokesperson added: "A tyre that wears out after a few laps is not something that we aim to produce. We are not big fans of high degradation."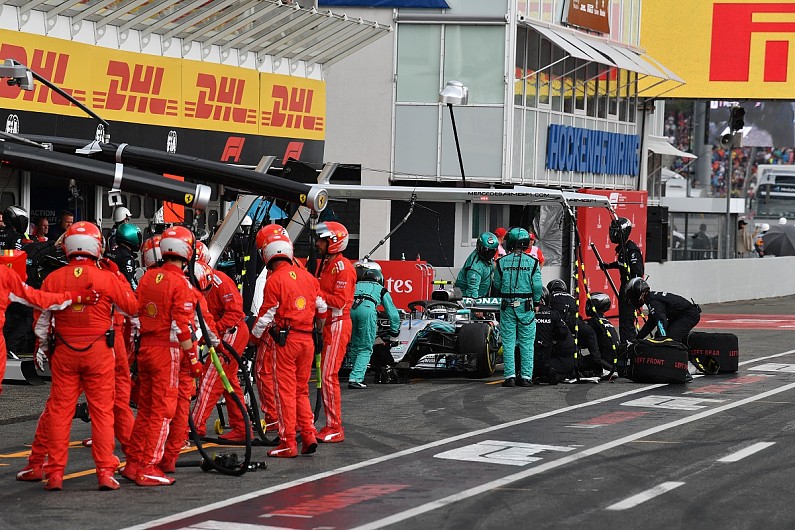 Despite its concerns, Michelin will still evaluate the FIA proposal over the next few weeks and is likely to wait until the last minute to decide if it will apply for the tender.
Tyre suppliers have until August 31 to submit their bids. A decision on technical and safety compliance will be made by September 14.
F1 race director Charlie Whiting admitted last weekend that the single season requirement for 13-inch wheels was not ideal, but there was no way of avoiding it with F1's rules only changing from 2021.
"That's why the tyre tender is for four years so there'll be three years with the likely new sizes in 2021, 2022 and 2023," he said.
"It would've been probably quite elegant if we'd been able to extend the existing contract but that wasn't possible.
"It was a discussion between our legal department and the legal department of our current supplier."