Haas says it is wary of pushing on with major team expansion while Formula 1's 2021 rules are uncertain, even though it knows that stance could hurt it later.
The team is chasing Renault for fourth place in the constructors' championship, and is only 19 points behind approaching the halfway stage of the campaign.
Despite his squad's success so far, Haas team principal Gunther Steiner says it does not make sense to attempt a recruitment drive given F1's intention to reduce costs in the future - which could have an impact on staffing numbers and budgets.
"Until we know exactly what is happening for 2021, we always grow but very slowly," Steiner said when asked by Autosport about Haas's plans.
"I'm not into quantity. I'd rather have quality.
"We're not investing another $20million or $30m, another 100 people, we're not going to do that. That would be unwise at this moment.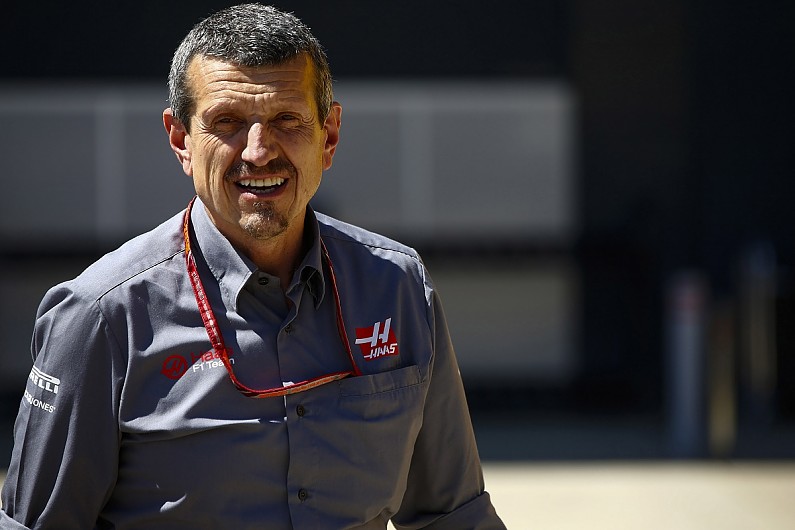 "We don't know what's happening in two years. If we do that now it could be only for one year. The earliest you can get something out of it is 2020, and you maybe have to change again because 2021 is coming.
"We will stay where we are, we can operate pretty well and we try to keep up."
Haas driver Romain Grosjean backed the team's approach to finance and expansion.
"Since I met Gunther Steiner everything he's told me about the future has happened," said Grosjean, who has been with Haas since its F1 debut in 2016.
"It's pretty impressive. And there's more potential in the team.
"There are things we can improve by miles. I don't know if we were expecting to fight for fourth in the third year, but everything Gunther told me since I spoke to him in September 2015 has actually happened and that's quite impressive."