United States Grand Prix promoter Bobby Epstein believes Formula 1's proposed Miami street race risks diluting the American fanbase.
With Miami poised to join the 2019 F1 calendar, Epstein is cautious about the impact of fans having to choose whether to go there or Austin next year, potentially splitting the audience.
He cites the experience of ticket sales at Austin suffering when the Mexican Grand Prix arrived in 2015 and fans clearly picked one or the other race to attend.
Epstein told Autosport: "I think in the long term it can be good. But there is a risk. There is clearly a risk to diluting the product before the fan base has increased.
"But when the long-term goal is to increase the fan base, it is a chicken or egg scenario. Which comes first? In the early years, it remains to be seen if that is a positive for us.
"The first year, you haven't increased the fan base but you've increased the options, so it will be tough at first. We will see how it impacts us."
Concerns about the Miami race diluting the American audience are increased thanks to the likelihood of Miami, Austin and Mexico all running close to each other in the calendar.
Epstein is clear that he would prefer his race to be moved - even to an early spring slot - but is mindful that from a logistics points of view such a move may not make sense.
"We would obviously like to see us separated as far away from other races that are competing for the same fans, so we don't force them to make a choice," he added.
"Logistically that has to make sense for everyone and it is tough to see a way around it, but forcing the fan to choose is of no help to anyone."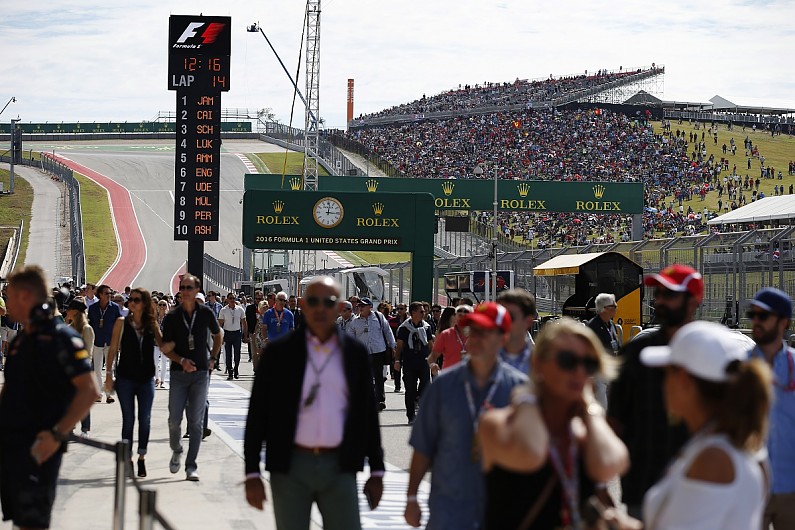 Epstein thinks if the Miami race happens, it will be important that F1 capitalises on the possibility to increase the overall US audience.
"There are hundreds of millions of people in North American so my mindset is to be optimistic," he explained.
"There is a huge difference between a street race from the fan experience, from the TV side, and from the race competition.
"This track is designed for competition and we know that it has a lot of overtaking opportunities.
"I'm certainly a little apprehensive, but very optimistic that it is a race against time as to whether or not you can build the fan base before the pain of splitting up the fans takes its toll."
Epstein believes that having Miami become a huge success would help Austin in contractual terms, because it could open the door for Liberty to agree more profit-share contracts with other races.
"We hope that the Miami model is very, very successful so they could implement it with other promoters," said Epstein, whose current contract with F1 runs until 2021.