McLaren has explained how its Formula 1's team new structure will work following Eric Boullier's resignation ahead of the British Grand Prix.
Boullier has stepped down from his position as McLaren's racing director after the team's underwhelming start to the 2018 season.
He has not been directly replaced in the position, with McLaren instead promoting Andrea Stella from head of race operations to performance director and creating a sporting director role for Gil de Ferran.
Stella started his career at Ferrari and joined McLaren with Fernando Alonso in 2015 as the Spaniard's race engineer.
This morphed into a more senior engineering role, with some sporting responsibilities, and his new position will make him "the leader at the race track in maximising performance from the race weekends", according to McLaren F1 team CEO Zak Brown.
"He will consult and collaborate, whether it is with engineers, Gil de Ferran, [team manager] Paul James: whoever he feels he needs to work with to get the information he needs to make that final call," said Brown.
"Andrea is there to maximise the weekend. Gil is there in a sporting context to maximise the performance of the team, and the drivers."
While Stella has been promoted from within McLaren, de Ferran's appointment in a new role was unexpected.
De Ferran has been working with McLaren in a consultancy role, which Brown said was to give it "a fresh set of eyes in the garage" and help the team's work with young drivers.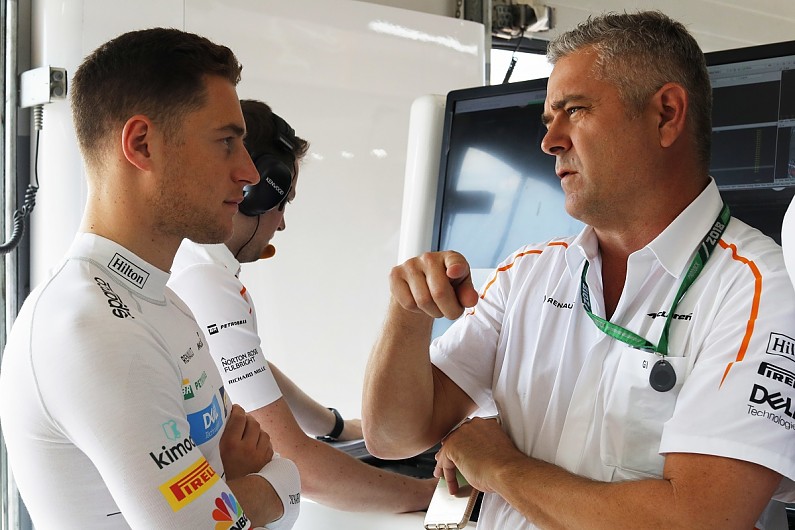 McLaren has also tapped into the Indianapolis 500 winner and two-time Champ Car champion's experience in the United States, with McLaren evaluating a move into IndyCar for next season.
However, while best known for his experience in the United States, de Ferran has held a sporting director role in F1 before.
He occupied the position at BAR, and then Honda, from early 2005 until mid-2007.
"We brought Gil in a few months ago as we identified that we could probably use someone with Gil's sporting experience to get the most out of our drivers, our engineers," said Brown.
"It was not our plan at that time to have him in this role.
"What we identified is an area in which we thought he could contribute and as we have worked with him and things have evolved it's naturally fallen into place that we thought he would make an excellent sporting director.
"But that was not set out in a defined way when he first started."
McLaren has not decided whether to replace Boullier in a racing director role, or axe the position entirely.
Boullier reported directly to Brown, a responsibility now taken by McLaren's chief operating officer Simon Roberts, who will be responsible for the team's technical operation.
"Our structure and ways of working is what has got us to where we are today," said Brown.
"I am confident that this is a great starting point in our journey."