Charles Leclerc has closed right onto Sebastian Vettel's tail in the battle to lead Autosport readers' 2018 Formula 1 driver ratings table after the French Grand Prix.
Although Vettel fought back from 17th to finish fifth following his first-lap clash with Valtteri Bottas at Paul Ricard, that initial mistake prompts his worst weekend rating of the season so far - a 5.5/10 score.
He hangs on at the top of the standings with his season-long average of 8/10, but is now under pressure from the surging Leclerc, his potential 2019 Ferrari team-mate.
Leclerc jumps from fourth to second in the rankings as his qualifying heroics - where he earned eighth on the grid and got Sauber into Q3 for the first time since 2015 - and dogged run to a race-day point meant he scored 9.1/10 with Autosport readers, bringing his average up to 7.9.
---
Have your say
Who delivered and who flopped? Submit your French Grand Prix driver ratings today
---
While Leclerc rises, Fernando Alonso is in decline. The pair swap places in second and fourth - sandwiching Daniel Ricciardo - as the McLaren driver's trundle around at the back of the Ricard field led to a season-low of 5.6/10 for the former table-leader.
Leclerc shares the top score from France, with dominant winner Lewis Hamilton and Carlos Sainz Jr also earning 9.1/10.
That rating inches Hamilton back ahead of Mercedes team-mate Valtteri Bottas for seventh behind Kevin Magnussen - who got an 8.3 for Ricard after another strong race.
Sainz's score makes him the biggest mover of the week, as he vaults from 11th to eighth ahead of Nico Hulkenberg, Kimi Raikkonen and Pierre Gasly.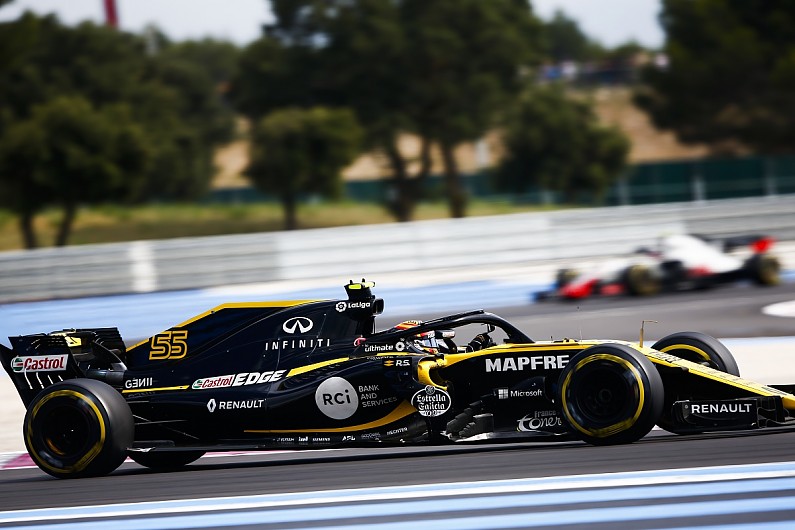 Renault driver Sainz had run third early on, and then looked set for 'best of the rest' honours in sixth before a late MGU-K problem dropped him to eighth.
The bottom part of the table remains relatively static after France, but a season-best score of 8.7/10 for Ricard runner-up Max Verstappen edges him closer to next target Brendon Hartley in 16th.
By his luckless 2018 standards, Romain Grosjean's home grand prix wasn't a bad one - but he still ends up with the lowest score from Autosport readers with 4.6/10.
He remains just ahead of Lance Stroll in 19th in the table.
Autosport readers' averages so far
| | Driver | Rating | Change |
| --- | --- | --- | --- |
| 1 | Sebastian Vettel | 8.0 | - |
| 2 | Charles Leclerc | 7.9 | Up 2 |
| 3 | Daniel Ricciardo | 7.8 | - |
| 4 | Fernando Alonso | 7.8 | Down 2 |
| 5 | Kevin Magnussen | 7.7 | - |
| 6 | Lewis Hamilton | 7.6 | Up 1 |
| 7 | Valtteri Bottas | 7.6 | Down 1 |
| 8 | Carlos Sainz Jr | 7.4 | Up 3 |
| 9 | Nico Hulkenberg | 7.3 | Down 1 |
| 10 | Kimi Raikkonen | 7.3 | Down 1 |
| 11 | Pierre Gasly | 7.0 | Down 1 |
| 12 | Esteban Ocon | 6.9 | - |
| 13 | Sergio Perez | 6.6 | - |
| 14 | Marcus Ericsson | 6.2 | - |
| 15 | Stoffel Vandoorne | 6.1 | - |
| 16 | Brendon Hartley | 5.8 | - |
| 17 | Max Verstappen | 5.8 | - |
| 18 | Sergey Sirotkin | 5.2 | - |
| 19 | Romain Grosjean | 5.1 | - |
| 20 | Lance Stroll | 4.9 | - |