McLaren's lacklustre pace in qualifying for Formula 1's Canadian Grand Prix was 'bizarre', according to Stoffel Vandoorne.
Vandoorne and team-mate Fernando Alonso had been optimistic of a good showing in Montreal after showing some encouraging speed in Friday's free practice sessions without much running on the fastest hypersoft compound.
McLaren's pace fell away on Saturday and it ended up with Alonso down in 14th on the grid, with Vandoorne one place further back and both outqualified by a Honda-powered Toro Rosso and a Sauber.
The disappointed showing highlighted the weaknesses the team has at the moment and both drivers could not explain what had gone wrong.
"We weren't competitive at all," said Vandoorne. "It's a bit bizarre.
"Yesterday we had a good rhythm and we didn't use the hypersofts in FP2. We thought there was a chance to get to Q3.
"From the start of qualifying we didn't have the performance to get there.
"We were quite disappointed to qualify so far back. We kind of stagnated.
"There was nothing particularly wrong with the car. The balance was good, we were just lacking pace."
Renault introduced a new engine for this race, and McLaren's performance compared to the teams using the same power unit rammed home its lack of one-lap pace.
The other four Renault-engined cars made Q3, with Max Verstappen qualifying third for Red Bull and Nico Hulkenberg seventh for Renault.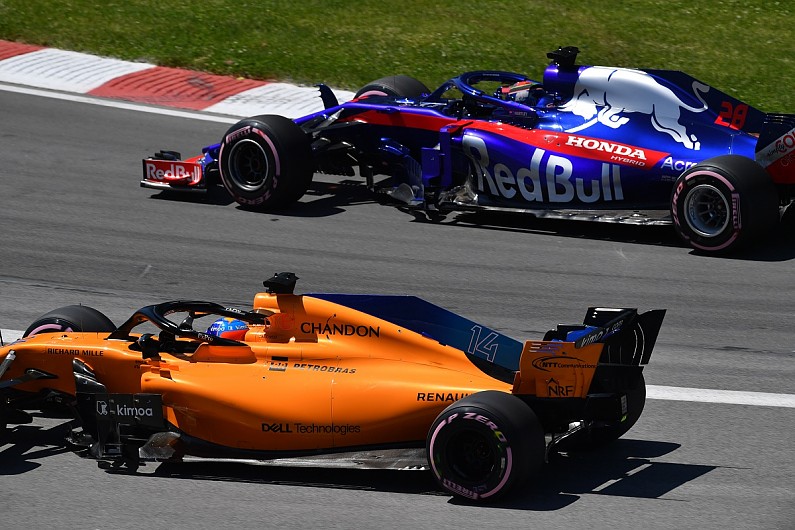 Alonso said that "basically nothing" had been changed after ending Friday practice 10th, just one tenth behind the lead car in the midfield.
"It's difficult to know [what went wrong]," said Alonso, who was a full second slower than Hulkenberg in Q2 and 1.4s back from Verstappen.
"We didn't change the car much. It feels as good or as bad as yesterday.
"It feels the same and yesterday we were very competitive and today not, so we need to make a deeper analysis.
"Already in FP3 we felt a little bit worse and less competitive and unfortunately we confirmed that in qualifying."