The Haas Formula 1 team has strengthened the bodywork on its VF-18 car after suffering several incidents involving broken parts already this year.
After some of Haas's aerodynamic parts first broke apart during pre-season testing, Romain Grosjean's car shed bargeboard pieces in the Bahrain Grand Prix and Kevin Magnussen's machine did likewise during qualifying for the Azerbaijan Grand Prix.
Haas team principal Gunther Steiner said the team had identified the problem when asked by Autosport about the run of broken parts.
He explained that the team's solution did not involve a fundamental design change, "just making the parts stronger".
Steiner added: "It was difficult to fix it. We were always behind with the production of spare parts because we had failures.
"When you have to make moulds, and you're already behind on spare parts you need moulds to make, it's just so difficult to catch up.
"You're already starting with lean spare [parts] availability, plus you have to make them stronger.
"We know what is wrong but we just had to catch up and get it right.
"I think we are now on top of it and the upgrade kit has all that we learned integrated to it."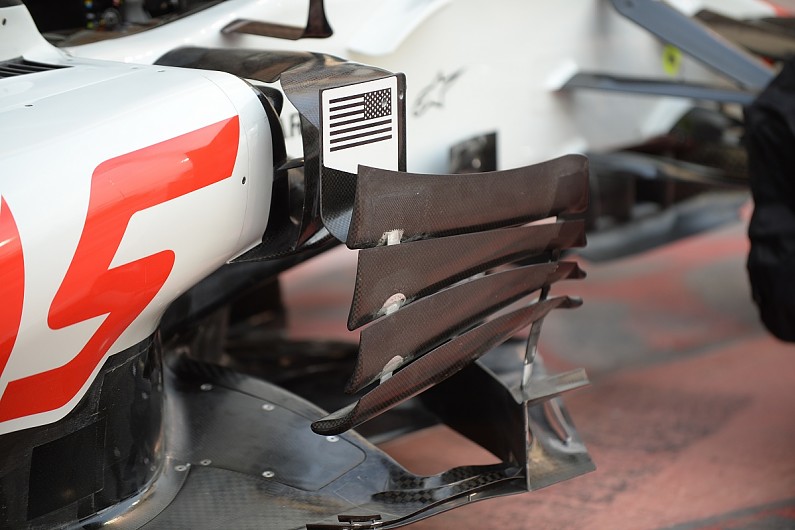 Steiner said Haas did not have time to "completely redesign everything" and he could not say "100%" there would be no repeat of the failures.
The revised parts have not coincided with an overall upgrade, with the team bringing "very little" to this weekend's race in Barcelona.
F1's Spanish GP has traditionally been a place where teams introduce new packages, but Haas will wait until further in the season to bring new developments.
"We're not bringing a big upgrade package here," said Steiner. "We're bringing one later.
"We decided to develop a little bit longer. We were quite competitive here in testing, there was no point to rush it and then be short on spares.
"Monaco is coming after and the risk to have accidents there is high.
"We decided maybe it's better to go slower to go faster instead of panicking into something and tripping up."