Fernando Alonso thinks it is 'sad' that Formula 1's competitive order has become so predictable, as owner Liberty Media prepares to unveil its blueprint for the championship's future.
F1's owner Liberty Media is due to make a presentation to teams in Bahrain on Friday to outline its vision for F1 beyond 2020.
The sweeping changes it proposes - which are expected to include a new prize money structure, a cost cap and dramatic new car and engine rules - are likely to split opinions among the teams.
Speaking ahead of the meeting, Alonso said one of the things that he wanted F1 to deliver was closer racing, because he is not happy the order is pretty much set in stone ahead of each weekend.
"I think it could be a closer battle," Alonso explained.
"That would always be welcomed, but it has always been like that in F1.
"I remember watching TV in the very old days - it was on TV last week, a race from 1990 or 1989, and apart from the first four cars everyone was lapped.
"But we remember that year like a golden era, with big names etc. and they have bigger spread.
"If you see now other series, it you watch a race of IndyCar with an unpredictable result until the last 10 laps, it makes you excited in front of the TV.
"Now [in F1] we can put out the qualifying order for this race on the Thursday and that is a little bit sad."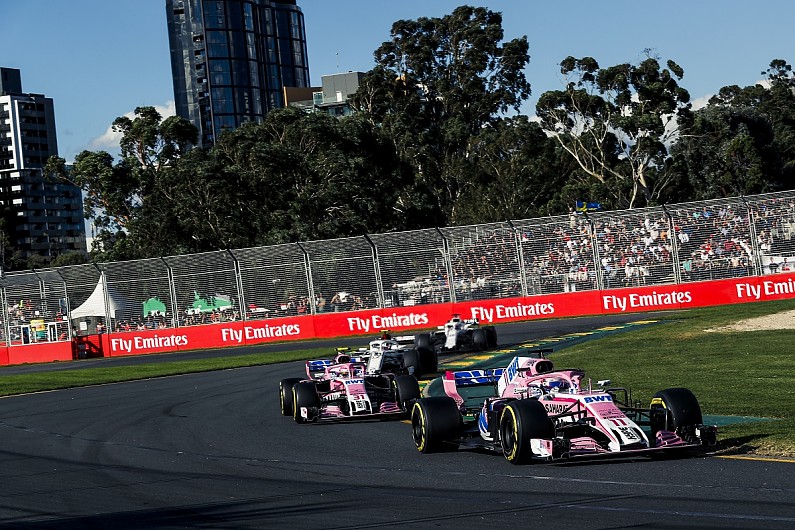 Force India's Sergio Perez backed Alonso's stance that drivers were eager for greater competition on track.
"We've seen in the past years that we haven't had the greatest show, and the audience is going down," said Perez, who feels the drivers are "strong" and "united" in their desire to work with the owners to "improve the show" and "bring the whole field a lot closer".
"Liberty has the future of F1 in their hands - I hope with what they come up with they bring the whole sport more together and they bring a lot of fans back to the sport.
"More competition in F1 - I think it's what the sport needs, and all the drivers are up for it."
Alonso said Liberty had been very open in asking drivers for their opinions on F1's future.
"Definitely, Liberty has been quite open to us from day one, and they have been asking us all last year about opinions and different ideas that we may have," Alonso said.
"They were very productive conversations, so I think now they have a plan, they will show tomorrow to the teams and we will agree whatever the decision is because they have all the power and all the knowledge of how to do things.
"Hopefully they bring new ideas and new things that can improve the show and that will be welcome from all of us."