Dallara has upped its game in Formula 1 with its work on Haas's 2018 car, says the American team's race driver Kevin Magnussen.
The famed Formula 3 constructor has been Haas's chassis and parts supplier since it entered F1 for the 2016 season.
Dallara's first season with Haas in 2016 was blighted by parts problems, but it raised its standards for '17 and Magnussen said it had done so again with the VF-18.
"Dallara is a crucial part of the team and they've stepped up this year too," said Magnussen.
"If you look at the car, the parts look much better this year - cleaner and better quality.
"That's very, very important, it means a lot.
"We can design the car in CFD and in a computer, and that's working in CFD and that's working in the wind tunnel, but if we don't get an actual car that was what we meant it to be, then it's not good.
"They've done a really good job on their side. Hopefully they will continue, because they're learning as well.
"It's very good for their business being involved in this project, I'm sure they are improving not only our Formula 1 cars, but their cars as well."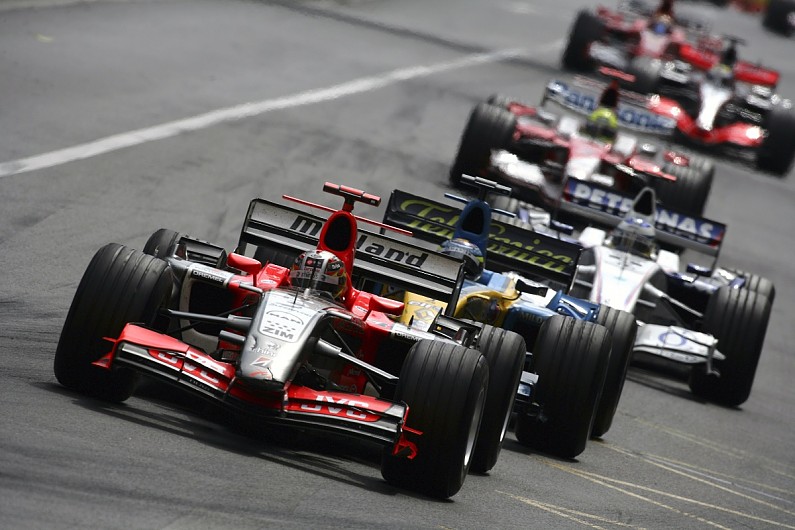 Aided by Haas's use of Ferrari non-list parts, Dallara is making a bigger impact in F1 than its most recent projects with the backmarker HRT and Midland teams.
Haas has come under fire from some midfield rivals for how quickly it has reached a high level of performance, but Magnussen's team-mate Romain Grosjean said it showed how well the approach of outsourcing parts of its F1 operation is working.
"I think the way we operate the team and the way we created that partnership with Ferrari is good for F1," said Grosjean.
"It shows you can come in and make things look pretty good in a short amount of time.
"Of course if we had to do everything from zero we wouldn't be where we are today."
Team boss Gunther Steiner explained that a key factor in Haas's progression has been how its different contributors have matured with experience.
"The only thing you can't buy is time," he said. "You say, 'Why you didn't do this last year?' but you just need time to mature.
"This sport is so complex, you cannot demand to throw money at it and try to make it happen.
"You need the people to gel, to work together, [find out] who is weak - everybody has to be at a very high level you can't have a weak spot because that takes down the rest of it.
"We just get better and better and as long as the improvement is there you should see it on the race track."
Autosport has produced a standalone special magazine to celebrate our 70th birthday. All current print subscribers will receive a copy for free. To order your copy of the 196-page Autosport 70th Anniversary issue, please go to: autosport.com/autosport70th