Lewis Hamilton has warned Daniel Ricciardo not to alienate Red Bull Racing amid negotiations about his Formula 1 future.
Ricciardo has yet to sign a deal for 2019, and has been linked with Mercedes and Ferrari.
Asked about the possibility of Ricciardo joining him at Mercedes, Hamilton cautioned that drivers coveting seats elsewhere risked damaging relationships with current employers.
"An important thing really is to look at the history of drivers, and things that drivers have said in the past, and try not to alienate the team that you're in," said Hamilton.
"It's all good and well hoping at some stage to experience something new at another team.
"But there's a lot of people in our teams and it's really important to keep them encouraged and focused on you as a driver, to help you achieve your goal.
"There are some drivers of recent years who have made bad decisions in upsetting and rocking the boat."
Though Ricciardo has won five grands prix with Red Bull, it has not been a championship contender since he joined for 2014.
But Hamilton has already predicted Red Bull could start the 2018 season as the pacesetter.
"He's in a great place still," the world champion said of Ricciardo.
"Red Bull I think this year can really have a fighting chance to win the championship.
"An opinion of where you might want to go, if it's not where he currently is, may shift."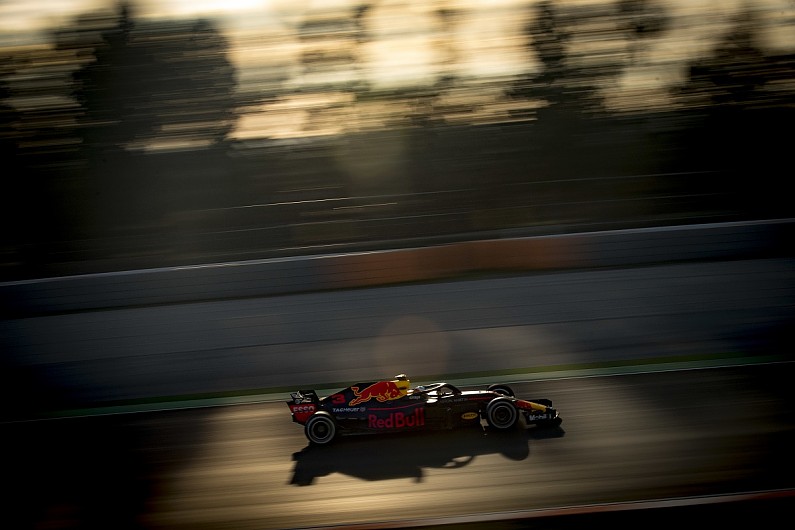 Red Bull team principal Christian Horner believes the squad's future engine supply is the only hurdle to overcome in talks with Ricciardo.
Now in the final year of its Renault deal, Red Bull is monitoring sister team Toro Rosso's new relationship with Honda.
"I think the big question is the engine," Horner told Autosport.
"It is the only bit he misses, that we can't give him the answer to, and that he needs to see for himself how things progress.
"His confidence in the team, the way the team fits his personality, and the freedom that he has, which is so important to get the best out of any individual, is there."
Pushed on whether he was concerned the contract issue could become a distraction, Horner said: "What is annoying about it is that at every grand prix somebody will be asking him.
"But they should in theory also be asking Valtteri [Bottas], Lewis and Kimi [Raikkonen]. But it will run its course.
"We are relatively relaxed because we have got some great options available to us. We want people and we want drivers that want to be in the team.
"It doesn't feel right to have to go and force an issue, or to force a decision.
"Daniel knows what the position of the team is. We want to continue with him.
"The door is open but it won't stay open forever. There will come a point in time that it is: 'OK, it is either get off the fence or we will have to take up our own options'."