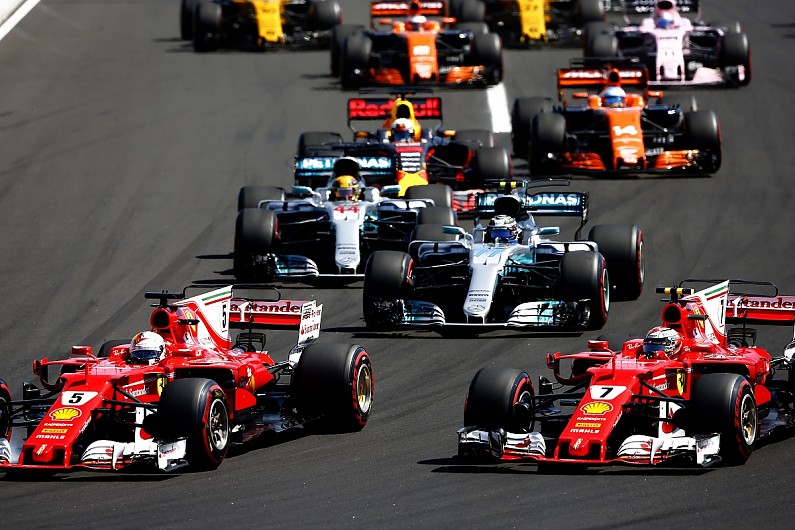 Formula 1 owner Liberty Media has been urged by McLaren chief Zak Brown not to pander to Mercedes and Ferrari over future rules.
McLaren's executive director wants Liberty to consider the benefits of the whole of grand prix racing during what he believes will be a 'turbulent' period of discussions to frame F1 regulations from 2021.
Brown believes that means being willing to allow unhappy teams to leave.
"I think Liberty needs to focus on what is best for the sport and what is best for the fans," he said.
"If that means a team or a manufacturer doesn't support that - then they need to be prepared to recognise that they are not going to make everyone happy.
"Their centering needs to be on what is best for the sport and if someone feels that is the detriment of their racing team.
"I would rather lose one, replace them and have 10 teams, than have one or two teams [only] in the championship."
When asked by Autosport if there was a danger that in doing that both Mercedes and Ferrari could walk from F1, Brown said: "I think that is highly unlikely, but I think anything is possible.
"Therefore we need to land on a set of rules that allow those that are looking at the sport to be able to come in.
"In the unexpected and hopefully highly unlikely situation that they [Mercedes and Ferrari] would leave, the sport needs to go on.
"I think Ferrari is a unique case because they are Ferrari, but we have lost BMW, we have lost Toyota, and we have lost Honda before.
"We've all seen manufacturers come and go in the sport and it has always survived.
"So we have got to write rules moving forward about what is best for the sport, not what is best for the manufacturers."
Brown hopes matters can get sorted by the middle of this year to avoid F1 being damaged and allow any new entrant or supplier to be "fully prepared" for the next ruleset.
He also wants F1 to use the 2021 changes to improve the competitive spread.
"The FIA and Liberty need to move quickly so we can have as short a time of negotiations [as possible] because they will be turbulent," he said. "The longer that goes on the more disruptive it becomes.
"If new engine manufacturers and teams are going to come in we know it takes a couple of years, so time is ticking.
"We have a chance to course correct what 2021 looks like, but we need to do that now: because I think F1 will be far more entertaining and more valuable to all of us if we have four/five or six teams winning races and that have a chance at a championship."