Formula 1 cars are predicted to be over two seconds per lap faster in the 2018 season, according to the latest simulation data Pirelli has been given by teams.
The revamp of technical regulations this year to make cars faster, more spectacular and harder to drive achieved its aim of cutting lap times by around five seconds over 2015 levels.
The pace was faster at every track this year. The peak was Sepang, where Lewis Hamilton's Malaysian Grand Prix pole position time was nine seconds faster than two years ago - although factors including weather, time of year and track resurfacing also played a part.
But teams' understanding of the regulations is still relatively immature, which means there are more big gains to come in 2018.
Pirelli receives simulation data from the F1 teams to help it finalise which tyre compounds to bring to each race, and the indications suggest another improvement in pace.
Pirelli's F1 racing manager Mario Isola said: "At the beginning of next year they should be quicker by one second per lap, and during a year the normal rate of development is 1-1.5s.
"So by the end of next year they should be quicker by two seconds per lap.
"If we go softer with the tyres, the cars could be ever quicker.
"But we have to remember that there is an additional weight with the halo, and that will cost about three to four tenths of a second, because of the weight plus aero implications."
Halo complications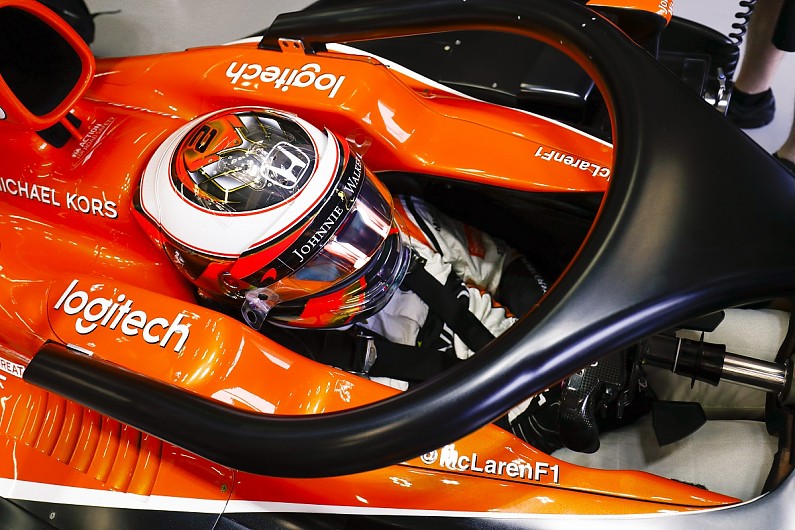 The FIA has raised the minimum weight limit by 6kgs in 2018 for the halo.
It had already added extra weight in this year's regulations to take the halo's planned introduction into account before the cockpit device's debut was delayed.
But teams have found that the halo mountings and the work necessary to beef up their new chassis to pass the associated load tests have added even more weight, with a figure of up to 14kgs mentioned by Force India.
In F1, it is widely accepted that an extra 10kg of weight is equivalent to roughly 0.3s of lap time, depending on the track layout.