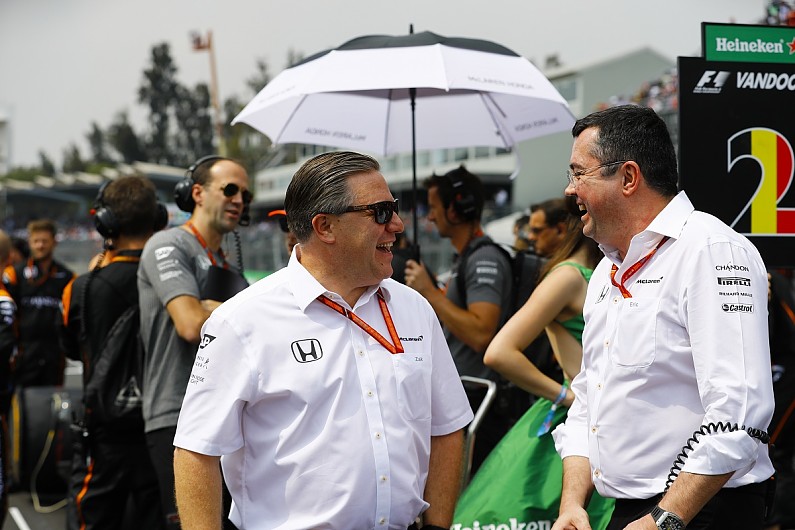 McLaren says it is "giggling" with excitement about what it can achieve in Formula 1 next year, on the back of its engine switch and progress with its chassis.

After securing a Renault customer supply to replace its Honda engine deal, the Woking-based team has been buoyed by the step forward in pace a new front wing concept has brought.

The development has been so good that Fernando Alonso reckons that McLaren now has the 'best' car in qualifying.

McLaren executive director Zak Brown said the step forward the team has made in recent races is hugely encouraging for next year, and is raising excitement levels about what can be achieved in 2018.

"Almost everything that we have developed over the year in the factory corresponds to the car, so we have a high strike rate of success," Brown told Autosport.

"Sometimes it can work in the factory and not on the car, but the chassis has been getting better and better and better.

"Our GPS says we are right near Red Bull: maybe a little better at some tracks and a little worse at other circuits.

"But they have won a couple of races, so we are cautiously optimistic [for 2018]. We almost have a few giggles getting ready for next year. We are excited."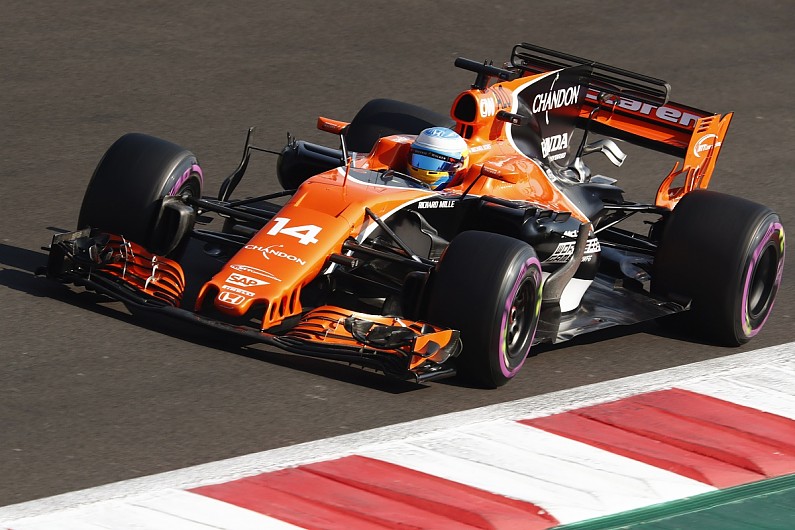 Although there is no dramatic change to the F1 car regulations for next year, some tweaks to the rules - including the arrival of the halo, plus the banning of monkey-seats and T-wings - will have an impact on aero designs.

That is why McLaren racing director Eric Boullier is slightly cautious about having total confidence in his team fighting right at the front in 2018.

"You can never ever have faith of this," he said. "If it was the same regulations 100% then I would say yes.

"But obviously there will be some changes next year: no T-wing, no monkey seat, a lot of cleaning up at the back of the car which makes it a little bit harder - plus the halo, which obviously is a disaster in terms of aero. So there is a lot of work to do around this.

"But I trust the team we have, and what they achieved in the last three years.

"There is no reason why they cannot keep doing it, building up and catching up."

When asked if he was at least confident of McLaren joining the fight among Mercedes, Ferrari and Red Bull, Boullier said: "Yes. 100%."