Haas team boss Gunther Steiner says IndyCar champion Josef Newgarden would struggle if dropped into Formula 1 without prior exposure, which would damage F1 in the United States.
There have been suggestions that to boost grand prix racing's popularity in the US, F1 needs to find a full-time race seat for an American driver.
Indy 500 winner Alexander Rossi completed a partial F1 campaign with Manor in 2015 before heading back to the States.
He was the first American to race in F1 since Scott Speed in 2007.
Newgarden was linked with Brendon Hartley's Toro Rosso drive, and there have been suggestions he would be a good fit for Haas, F1's American team.
Steiner said putting Newgarden into F1 for the sake of its popularity in America would do more harm than good if he is not properly prepared.
"My opinion is an American driver would be great, but he needs to be successful," Steiner said.
"I'm not saying that Josef would not be successful, but you cannot just jump in.
"It's different when you jump into Le Mans from Formula 1, because everything is there [from a driving point of view].
"But when you come from another series to jump into Formula 1, it is difficult.
"It's a lot more pressure. I've done motorsport in many series and I know the pressure which comes here is a very different level to anything else.
"It is not my opinion, I think that is a fact.
"The pressure here is tremendous. After three races if you don't deliver, you know what you are - an idiot, and you need to leave."
Steiner said Brendon Hartley's performance in his surprise debut for Toro Rosso at Austin was a good example.
"You cannot just come to Formula 1," he said. "Look at Brendon Hartley. I think he's a very good driver and a really good talent, but in his first race he struggled compared with Daniil [Kvyat].
"It's normal, but he was exposed to the culture of F1, he was a test driver. Josef has never been exposed to it.
"To put an American and make him fail - it was the same with Alexander Rossi - is not good for him, it is not good for F1 in America and it is not good for us.
"We need to be sure that he can succeed."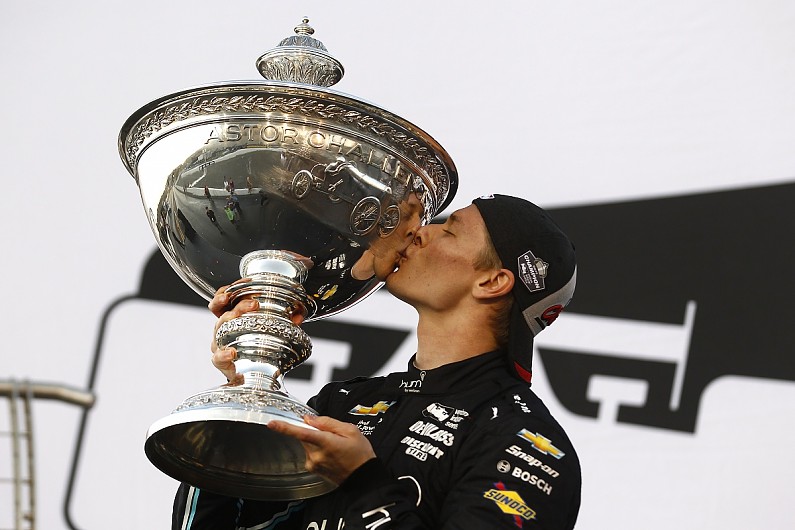 Newgarden says he will take more of an interest in F1 after attending last Sunday's US GP.
"It reignited my passion for F1 cars," said Newgarden, who says he hasn't "had any serious talks with anyone" regarding an F1 chance.
"I haven't seen them up close in a couple of years. It's hard not to want to jump in the car and compete with the guys.
"My focus is on IndyCar with Penske, but I'm going to take a little more interest in F1, because you never know when the right situation arises.
"And if it does, I want to look at it."