Red Bull Racing Formula 1 driver Max Verstappen says he "absolutely" stands by his initial outrage at the controversial penalty that denied him a United States Grand Prix podium.
Verstappen finished third on the road in last weekend's Austin race, but was stripped of what would have been his fourth podium of the 2017 F1 season when stewards made penalised him for cutting Turn 17 in his last-lap overtake on Kimi Raikkonen.
The Dutchman was angered by the decision, saying penalties like that were "killing the sport" and referring to an FIA steward - understood to be Garry Connelly - as an "idiot" and, in his native language, a "mongol".
Verstappen has since backtracked on his remarks towards Connelly, but when asked in the Thursday press conference ahead of the Mexican GP whether he still felt the same way about the penalty, Verstappen responded: "Absolutely."
He said: "I think after the race always the emotions are running high, especially when you are taken off the podium - which I think I deserved.
"The punishment was not correct, everyone was running off the track at Turn 8/9 - even in Turn 6, when you got behind someone, they were cutting the inside. Everyone was doing [it].
"I think all the fans loved [the overtake], it was great move. They told me I was gaining an advantage [by cutting the corner], but if I was really gaining an advantage, I would be doing that every single lap - which I was not.
"It is quite normal that I get angry. Of course I could have used a few different words, but at the end I still think the decision was not correct."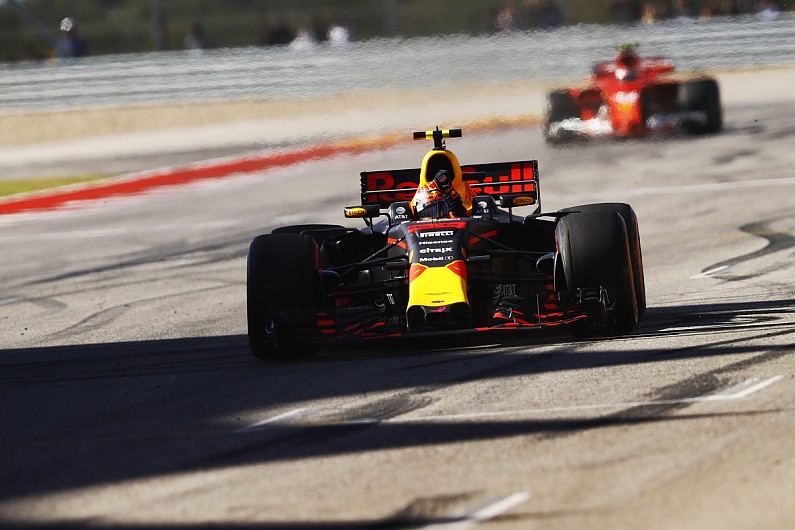 Verstappen reiterated that his remarks were not meant to cause offence and said this was why he did not explicitly refer to Connelly by name.
"I could have used different words, for sure," Verstappen conceded. "But I was angry at that time because I think it was not correct, and I said all the reasons why it was not correct.
"You also have to understand my point of view - but, of course, the words were not correct.
"But I cannot change that right now. It was not meant for anyone. I was not trying to offend anyone, otherwise I would have named them by names."