Ross Brawn says Formula 1 has considered dropping Friday practice running to help to squeeze more grands prix into the calendar.

F1's sporting boss discussed the prospect of a 25-race calendar at Austin last weekend, suggesting that scrapping Friday running is an option to ease logistical pressure and make it easier for teams to move between venues.

However he also admitted that the idea of a two-day race weekend clashes with efforts to give promoters something more to sell, with a number of European races having this year expanded to the four-day format used by the Australian Grand Prix, with support categories running on Thursday.

"On the number of races, quality is the vital thing," said Brawn.

"There's no point in having more races unless they are quality races - so location, the type of track, the ability to have a great race there is vital.

"The teams have logistical issues the more races we add, of course.
"One of the things we're doing is looking at the format of a race weekend, to see if we need to change that to make it logistically easy for them to do more races.
"So we've got a very open mind about how we go forward."

Brawn stressed that he doesn't want to change the Sunday format: "The core race is still for me personally very important, we're not looking at changing the core event.
"But open question, do we need Friday running?

"If we didn't have Friday running, we could do more races, because logistically it's better for the teams.
"But Friday running is important for the promoters and the broadcasters. How do we find the right solution?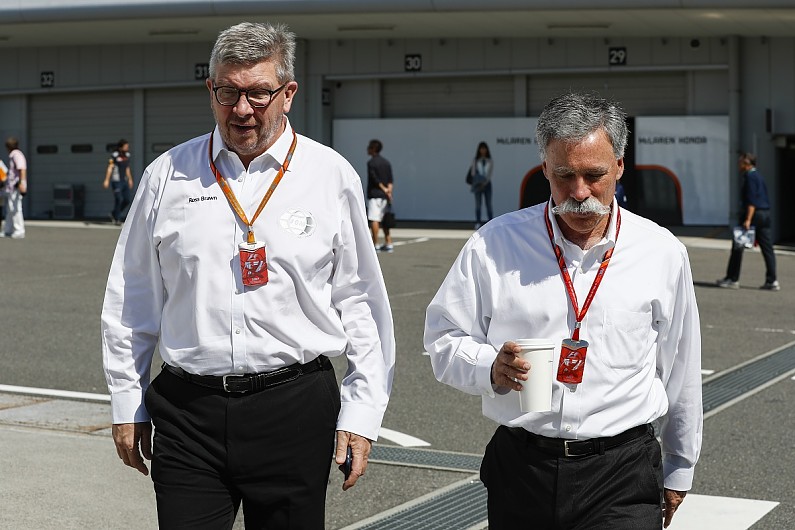 "So we're looking at all those elements to see the best way forward.
"We mustn't just add races because we can increase the numbers, because it's not sustainable.
"We've got races in the past that came, the quality wasn't there, and they fall away, and that's not great for our business."

Brawn added that helping the individual race organisers has also become a top priority.

"One of the things I'm proud of this year is the change in the relationship with the promoters, with the race tracks," he said.

"We're an organisation now that wants to say 'yes' when the promoter needs something.

"Here we moved the qualifying back two hours to 4pm, and [circuit boss] Bobby Epstein told me this morning that he had 20,000 more spectators for qualifying than he's ever had before.

"So we're very receptive with how we work with the promoters, and I promise you that was not the case in the past.

"There's a completely different attitude to how we work together. And I've seen it.
"These guys [Liberty] never saw what went on in the past. I did. I promise you it's a world of difference."