This Formula 1 season only has three races left to run, and Sebastian Vettel is fast running out of chances to deny rival Lewis Hamilton a fourth world championship title.
Vettel badly needed to taste victory in last Sunday's United States Grand Prix at Austin. After overtaking Hamilton's Mercedes at the start, it looked as though Vettel's Ferrari was well-placed to do just that.
But Vettel was ultimately well beaten by Hamilton, who trounced his chief rival to win for the ninth time this F1 season, and the fifth time in the last six races - extending his lead to 66 points with just 75 up for grabs over the remaining races.
Vettel looked thoroughly dejected in the aftermath, knowing the embers of his own championship fire are now all-but extinguished. But he will need to pick himself up quickly with the next race in Mexico arriving in only a few days' time.

Book your tickets now with F1 Experiences
He won't give up of course, but Vettel stands almost no chance of defering Hamilton's coronation until November's Brazilian Grand Prix. Hamilton only needs to finish fifth in Mexico, regardless of Vettel's result, and the championship is done and dusted.
Really, Vettel simply must win this race and hope some misfortune strikes Hamilton's car down - in much the same way Ferrari's engine unreliability threw points away at the recent Malaysian and Japanese GPs.
How form will play out at the Autodromo Hermanos Rodriguez - named after Mexican sibling 1960s Formula 1 drivers Pedro and Ricardo - is difficult to predict.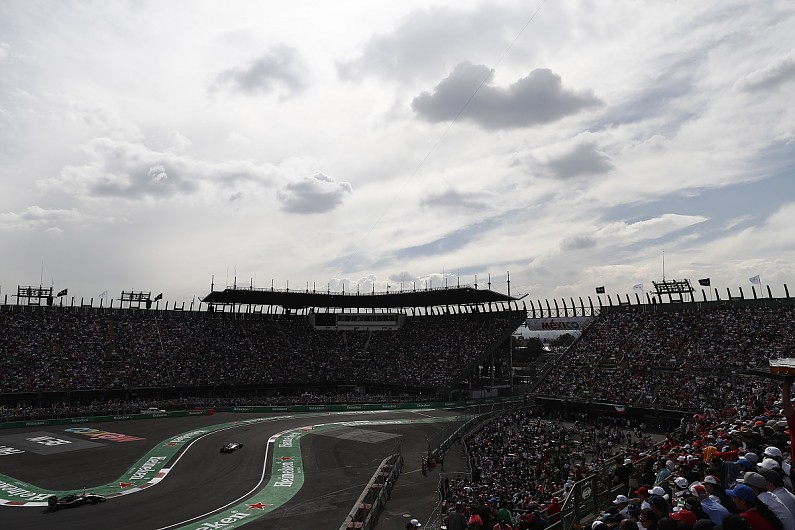 The basic layout of the re-profiled circuit, which re-opened to grand prix racing in 2015 after a 23-year absence, suggests it should be cast-iron Mercedes territory, featuring three significant straightline sections, two of which are linked by high-speed sweeps.
But the Mexican Grand Prix takes place at an altitude of more than 2000 metres, which substantially alters the dynamics of the cars.
The turbocharged engines must work much harder than normal, and the thin air also reduces the efficiency of the cars' aerodynamics, which means teams run Monaco levels of wing to produce Monza levels of downforce.
Mercedes has often struggled in high downforce configuration this season, and the W08 will not like the slower-speed chicanes and hairpin bends that link those straights. They are Ferrari and Red Bull territory.
Mercedes has shown iron-solid engine reliability so far this season, but Hamilton took on his final permitted new engine at August's Belgian GP, so will be much higher on mileage than Vettel, who received a new Ferrari V6 as recently as Malaysia, three races ago.
But there is no doubt Ferrari is in for a tough weekend in Mexico regardless, especially as Mercedes and Hamilton no longer require any big results to get their own job done.
Ferrari endured a poor weekend in Mexico last season, but will need to be inch-perfect this time around to avoid getting steamrollered yet again by Hamilton and the Mercedes juggernaut, which clinched its fourth consecutive constructors' championship at Austin.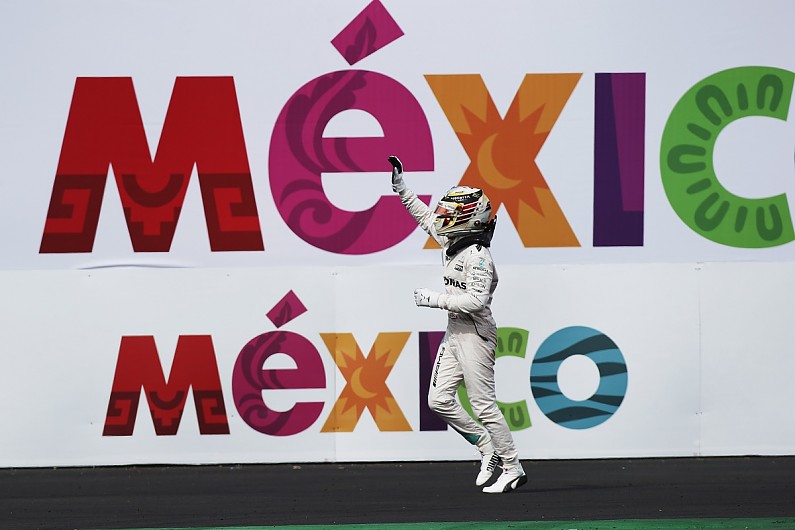 If you want the opportunity to be in Mexico to see Hamilton potentially clinch the drivers' championship, as well as gain unprecedented access to Formula 1, the championship's official ticket and travel provider F1 Experiences can make that happen.
Privileged off-track access is on offer, including behind-the-scenes tours of the F1 paddock and pit lane, a driving tour of the Mexico City circuit, podium ceremony access, and a ticket to exclusive Paddock Club parties. You can also get your photo taken on the podium and engage in meet-and-greets with F1 drivers past and present.
F1 Experiences enjoyed its largest event to date at the US GP, where guests could meet four-time world champion Alain Prost and seven-time grand prix winner Juan Pablo Montoya. In Mexico, there will be a meet-and-greet opportunity with Williams driver Felipe Massa.
Previous driver appearances have also included Sergio Perez, Nico Hulkenberg, Fernando Alonso, Romain Grosjean, Damon Hill, Jacques Villeneuve, Esteban Ocon and Max Verstappen.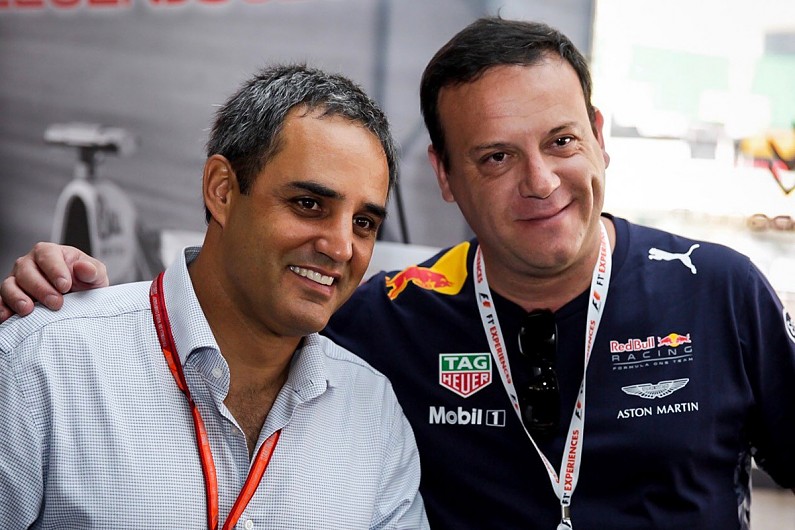 Verstappen was another driver making headlines at Austin, thanks to his controversial 'off-track' pass on Kimi Raikkonen on the last lap. The Red Bull driver angered Vettel to the point of expletive-laden explosion with his defensive driving in the closing stages of last year's Mexico race.
Vettel will need to remain absolutely ice-cool this time around, if he is to stand any chance of arresting Hamilton's thundering momentum in what remains of the 2017 title race.
The Ferrari man has very few chances left to turn this thing around before it really is too late.
Learn more about F1® Experiences and book your tickets now at f1experiences.com