Sebastian Vettel's aspirations for a fifth Formula 1 world championship are hanging in the balance after he retired for the second time in three races in the Japanese Grand Prix.
A spark plug, worth around €59 according to Ferrari president Sergio Marchionne, cost the team and Vettel dearly at Suzuka.
That blow came after a crash in Singapore and an engine problem in Malaysia that had already badly damaged Ferrari's title hopes.
Vettel now trails championship leader Lewis Hamilton, who has won four of the last five grands prix, by 59 points with just four races and 100 points remaining.
Hamilton's former team-mate Jenson Button reckons Hamilton is getting payback this year for the bad luck he encountered last season, which contributed to him losing the title to Mercedes team-mate Nico Rosberg.
Whether or not that is the case, Hamilton certainly has the momentum as he heads to Austin's Circuit of the Americas for the United States Grand Prix, a venue where he has triumphed four times in five attempts.
Austin is the 10th United States venue to host an F1 race, joining the calendar in 2012 and ever-present since.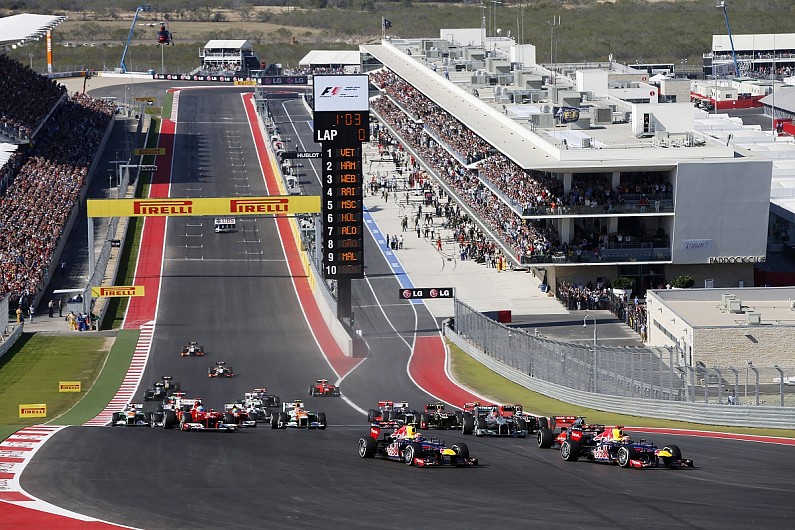 The 3.43-mile circuit features dramatic elevation changes, blind and off-camber corners and high-speed changes of direction, such as the Turn 3 to Turn 9 sequence that is reminiscent of Silverstone's Maggots-Becketts-Chapel complex.
The second half of the circuit is more technical, with a sequence of corners similar to that found in the stadium section at Hockenheim, while multiple lines into several corners encourages overtaking.
As is often the case with Hermann Tilke-designed circuits, there is plenty of run-off areas, allowing drivers to push as they know there is a reduced chance of paying a heavy penalty.
Vettel is the only driver than Hamilton to triumph at Austin, taking the chequered flag ahead of Romain Grosjean in 2012, and he will need to repeat the feat if he has any hopes of keeping his title challenge alive.
Hamilton is in the driving seat. If he wins at Austin and Vettel finishes sixth or lower, the Mercedes driver will clinch his fourth world title - equalling Vettel and Alain Prost on the all-time list.

Book your tickets now with F1 Experiences
Should Hamilton finish second, he can still clinch the title if Vettel finishes ninth or lower.
But of the 14 races Vettel has finished this year, only once has he failed to cross the line in the top four.
Much, then, will depend on Ferrari's reliability, which has suffered in the last few races and has all but ended its chances of clinching a first constructors' championship since 2008.
Ferrari trails Mercedes by 145 points heading to Austin and must outscore its rival by 17 points to extend the fight to Mexico City. Only once has it managed to achieve that feat this year, when it scored a one-two in Monaco.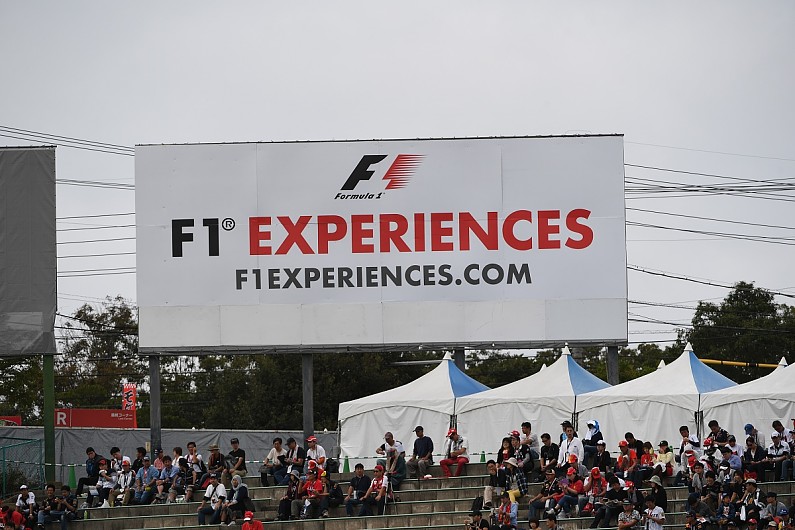 If you want the opportunity to be at Austin to potentially see one or both of the championships reach a conclusion as well as gain unprecedented access to Formula 1, the championship's official ticket and travel provider F1 Experiences can make that happen.
Privileged off-track access is on offer, including behind-the-scenes tours of the F1 paddock and pit lane, a driving tour of the Circuit of the Americas track, podium ceremony access and a ticket to exclusive Paddock Club parties.
You can also get your photo take on the podium and engage in meet-and-greets with F1 drivers past and present.
Previous driver appearances have included Sergio Perez, Nico Hulkenberg, Fernando Alonso, Romain Grosjean, Damon Hill, Jacques Villeneuve, Esteban Ocon and Max Verstappen.
Verstappen is one of only five drivers to have won a grand prix this season and will arrive in America buoyant on the back of victory in Malaysia and second place in Japan.
Red Bull motorsport advisor Helmut Marko believes his team has the best chassis on the grid now and it could be a threat to Mercedes and Ferrari this weekend at Austin.
If Vettel can lead the way at Austin, he could do with the Red Bulls getting in the mix to maximise his chances of cutting Hamilton's impressive championship lead.
But Hamilton is something of a Circuit of the Americas specialist and will know that even if he finishes fourth there and at the final three races, he will be champion, even if Vettel wins all four races.
Learn more about F1® Experiences and book your tickets now at f1experiences.com