Mercedes is adamant that its long wheelbase concept was still the right option for its 2017 Formula 1 car, despite its Singapore struggles exposing its downsides.
Lewis Hamilton qualified only fifth for the Singapore Grand Prix as championship rival Sebastian Vettel put his Ferrari on pole position, with the second Mercedes of Valtteri Bottas over a second off the pace in sixth.
The different concepts that Mercedes and Ferrari adopted this year have led to swings in form - with Mercedes' longer wheelbase car dominant at high speed tracks such as Silverstone and Monza, and Ferrari better on tight circuits including Monaco and Singapore.
But despite an especially difficult Singapore so far, Mercedes motorsport chief Toto Wolff is adamant his team has taken the right option for the balance of the season.
"I still believe that our concept is the right concept," he said.
"We didn't have the difference in wheelbase last year and the year before and 2014 and we always seemed to struggle particularly in Singapore.
"And it is like the years before - you need to stay calm and asses what the reasons could be we are underperforming here.
"On the other hand, we were really outperforming everyone in Monza and Silverstone and some other places, so it is about finding the right compromise."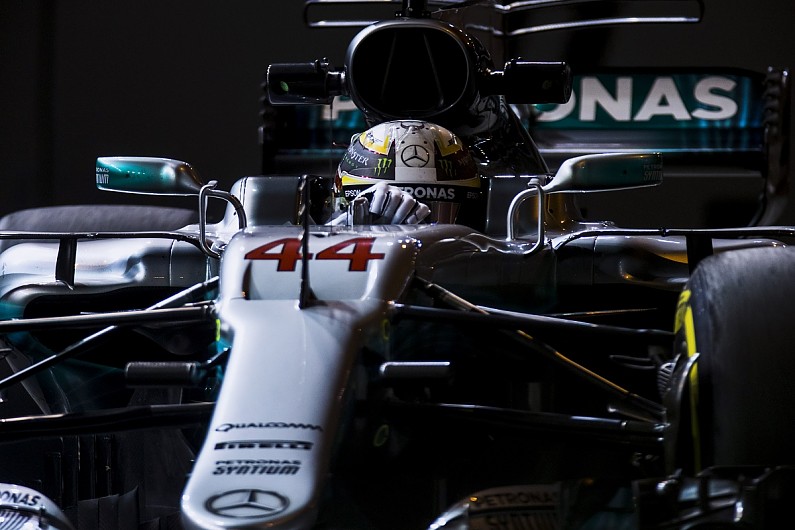 Wolff, who called the Singapore form Mercedes' "yearly wake-up call", still believes there could be opportunities in the race and hinted at an "interesting" strategy on the soft tyres.
"We are in a position that we don't like to be with P5 and P6, but this provides opportunities, strategic opportunities, and our car was very good on the softs," he said.
"We have had a brief discussion and it is quite interesting."
But he admitted Mercedes is unlikely to have the best race pace.
"It will be difficult because when you look at the Fridays, the Red Bulls had the fastest long run pace," Wolff said.
"They have the advantage of having two cars there against one Ferrari, so in terms of pace it is probably these three cars that will be the quickest.
"But I think Lewis, with where he was on Friday and where he is now, can hang on to the group. And I wouldn't be giving up until it is over."