McLaren says that Fernando Alonso will be free to race at the Le Mans 24 Hours next year even if he commits to a new Formula 1 deal with the Woking-based outfit.
Alonso has made no secret of his desire to complete the famous 'Triple Crown' of victories in the Monaco GP, the Indianapolis 500 and Le Mans.
He achieved Monaco success in 2006 and 2007, and this year skipped the famous street race for a first assault on Indy - proving competitive but being forced out with engine failure.
While the prospect of Alonso missing Monaco next year to race at Indy again is highly unlikely, Le Mans taking place on a free weekend for F1 does provide a clear opportunity for the Spaniard.
As McLaren closes in on what is expected to be a one-year contract extension for Alonso, the team's executive director Zak Brown has made it clear that it is not against the two-time F1 champion racing at Le Mans with someone else.
"Le Mans 2018 is too early for McLaren," said Brown. "We have our hands full with getting our F1 team back on track.
"But we have spoken about it [Le Mans], and if it is something he would like to do, in the right circumstances, we would be open to that."
Brown was clear, however, that Alonso would only get the green light from McLaren if it did not risk hurting the team's prospects in F1.
McLaren chiefs had dinner with Alonso in Singapore on Friday night as they continue negotiations to finalise a new contract.
Brown said he was optimistic that talks were heading in the right way, and that Alonso would remain a highly-paid asset.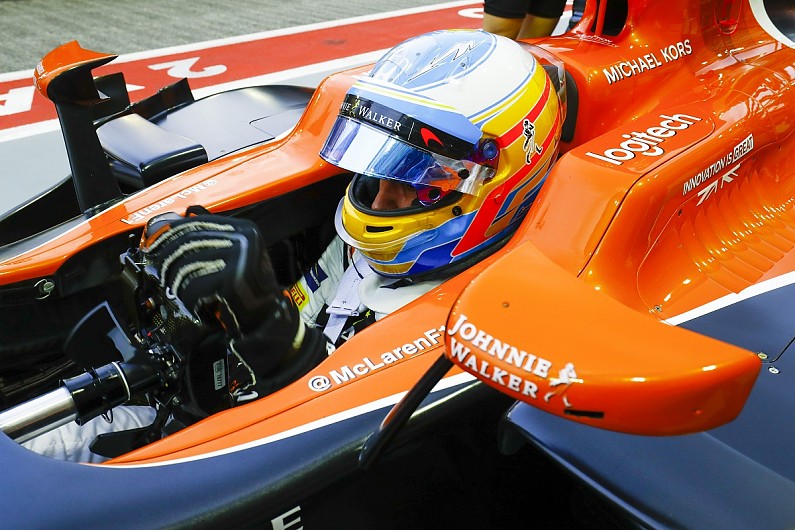 "We are very close with Fernando," he said. "He is very happy with the direction of the team in general, and he is one of the highest paid drivers in the sport.
"For us to retain him, he will continue to be one of the highest paid drivers in the sport."
When asked if Alonso would have to take a pay cut now that Honda was not subsiding his wages, Brown said: "Not necessarily. The big boys cost big money..."
Pushed on whether committing to the mammoth $40million fee Alonso has commanded for the past few years was realistic for McLaren, he said: "We have very committed shareholders, that want us to win races, and that is the mandate and remit they have given us - to do what it takes to win.
"We will work together to deal with the financials. We will ultimately come to whatever financial arrangement we need to.
"Eric [Boullier] has a good budget and we are spending more on capital expenditure.
"We are continuing to unleash money as he requests it, so we are not going to compromise our racing product."