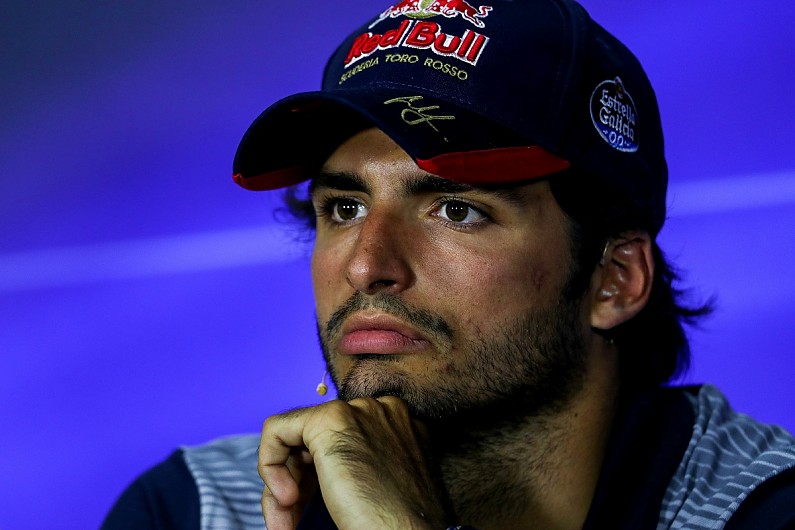 Carlos Sainz Jr wants to focus on the Singapore Grand Prix amid talk over his anticipated Renault Formula 1 move as part of a McLaren/Toro Rosso engine swap deal.
After weeks of intense talks involving McLaren, Honda, Renault, Toro Rosso, Red Bull, and Sainz, a series of announcements are set to be made on Thursday and Friday that will bring an end to F1's recent engine supply saga.
McLaren's separation from Honda and switch to Renault has now been finalised, with the deal also expected to secure McLaren the services of Fernando Alonso for at least another year.
Toro Rosso, meanwhile, has cancelled its Renault contract - in exchange for Red Bull loaning Sainz out until the end of 2018 - and will switch to Honda engines next year.
That deal could pave the way for a Red Bull-Honda partnership from 2019, but there has been no official announcement from any of the parties involved so far.
"Obviously there is a lot going on in the media," Sainz told Autosport at an event for Toro Rosso sponsor Acronis.
"I come here as a motivated Toro Rosso driver to score as many points as possible.
"I know there are a lot of rumours going on and a lot of things being said, but from my side I prefer to stick to my standard.
"That is to focus on my weekend - and not comment too much about the future: first of all because I'm not allowed and secondly because I think it's the best way to approach the weekend."
Others involved in the deals will face the media across the Singapore weekend, with Alonso first up and scheduled to appear in an official FIA press conference on Thursday evening local time.
On Friday, the FIA has arranged for all the key players involved in the recent engine merry-go-round to appear in its traditional team bosses' press conference.
That is likely to take place after all the engine swaps have been formally announced.
The first part of the FIA briefing will involve Renault's Cyril Abiteboul and McLaren's Zak Brown, while Honda's Yusuke Hasegawa, Red Bull's Christian Horner and Toro Rosso's Franz Tost will be present for part two.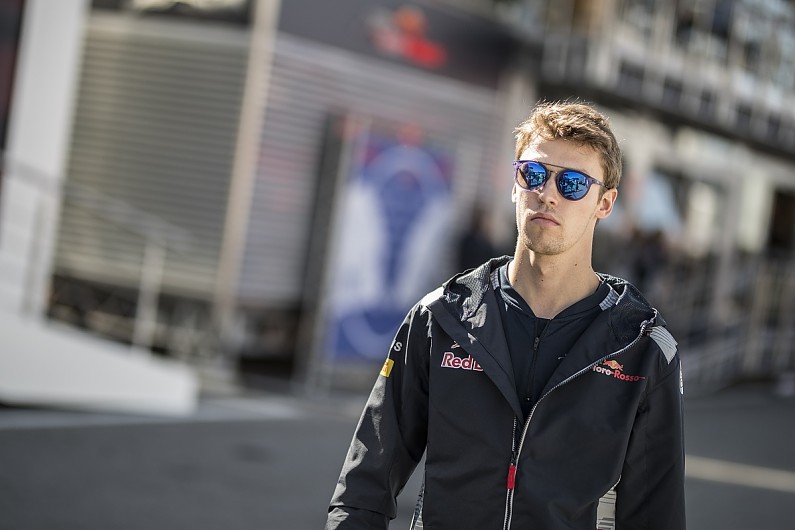 Sainz's Toro Rosso team-mate Daniil Kvyat refused to confirm the team had completed a deal with Honda, but said he was upbeat about the team's long-term prospects.
"Until there's an official announcement I'll pass on commenting about that information," he told Autosport.
"Whatever is going to happen, it's going to be good for the team. I think there are only good things ahead for this team."
With Sainz poised to depart, Kvyat's future at Toro Rosso is all but secure for 2018.
"The team's future needs to be sorted out, because that is a big topic to get sorted," he said.
"Then I think as soon as that is sorted, I will have news.
"The sooner the better, but I cannot pressure the team at these difficult times."