Sauber insists its 2018 Formula 1 engine supplier Honda will 'get its act together', despite McLaren's latest criticism of the Japanese firm.
McLaren's growing frustrations with Honda erupted on the eve of the Canadian Grand Prix when its executive director Zak Brown said his team had "serious concerns" about the situation.
This has prompted fresh speculation that McLaren could make moves to end its partnership with Honda early and switch to either Mercedes or Renault engines from 2018.
Sauber team principal Monisha Kaltenborn said in Montreal that she was aware of McLaren's latest remarks but did not want to get involved.
"We are not getting into that situation there, we have our own," she said, when asked by Autosport about Brown's stance.
"We will have our own project with them.
"I have no reason to doubt that, because from what we have seen, we are confident they will get their act together.
"They have the people, they have all the tools you need to do that and we still at least have some time.
"We all don't even know what is going to happen in this race, so how do we know what will happen at the first test in 2018?"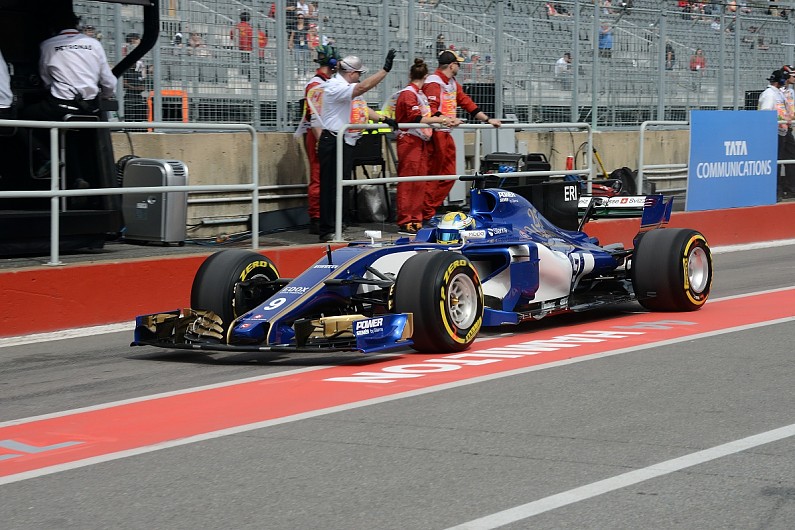 One of Honda's reasons for doing the Sauber deal was to help increase its potential mileage, as having two teams should allow it to double the amount of running and data gathering.
That advantage would go if McLaren ended the Honda relationship.
But Kaltenborn said that it would make no difference to Sauber if McLaren chose to stay with Honda or not.
"We have no preference because it doesn't really affect us," she said.
"They are two projects and there is not going to be any joint development there or anything like that.
"It is like now with Haas, with Ferrari and us. If there was another team or not, it doesn't really affect us.
"When we entered into this, there were going to be two customers and we are going to be one of them.
"It is more [important] I would imagine from Honda's perspective.
"The more you have, the more mileage you can get, the more data you can get the better it is for your development."
Autosport has produced a standalone special magazine to celebrate our 70th birthday. All current print subscribers will receive a copy for free. To order your copy of the 196-page Autosport 70th Anniversary issue, please go to: autosport.com/autosport70th