The McLaren-Honda Formula 1 team plans to introduce the second part of its major update at the Monaco Grand Prix, after being hugely encouraged by the first step in Spain.
New wings, floor and other bodywork elements helped Fernando Alonso achieve McLaren's best qualifying performance of the season so far at last weekend's Spanish Grand Prix, when he lined up seventh on the grid.
More encouraging still was that the performance of the new parts showed such good correlation with the team's windtunnel and CFD data - which had previously been a weakness.
McLaren racing director Eric Boullier said that factor increased confidence in how the next part of the upgrade package will perform.
"We have restructured and rebuilt the team and now it is working and operating very, very well," Boullier told Autosport.
"You can see the results: and our correlation rate is unbelievable.
"In Spain we brought a new front wing, new bodywork, new floor, and new rear wing and it is correlating 95%.
"And with this year's new regulations meaning there are big gains every time you work in the windtunnel or CFD, we see big potential still.
"So what we had on the car [in Spain] was the first part of the package and the second part will be in Monaco.
"It has allowed us and Fernando to step up into this midfield pack, and this is a fact not fantasy."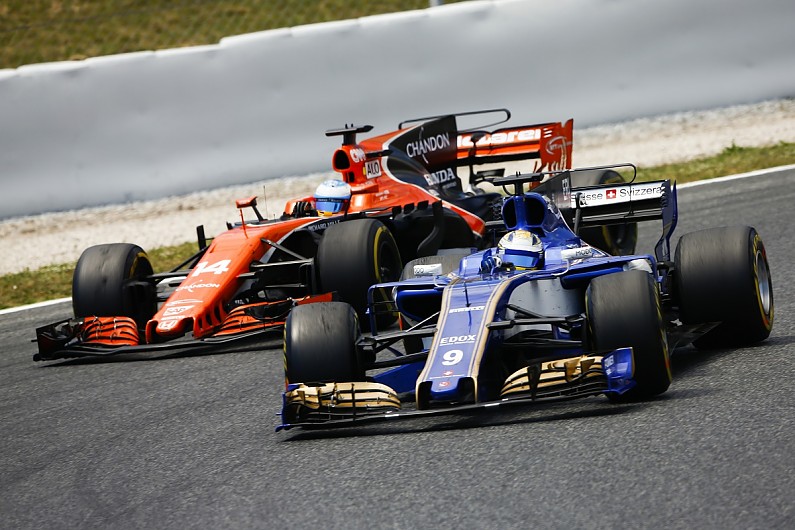 Alonso could not turn his Barcelona qualifying performance into McLaren's first points of the year due to a clash with Felipe Massa on the first lap and subsequent delays in traffic that limited him to 12th.
But Boullier believes McLaren does now have a top-10 car on merit.
"It is not hope - we know that on the less power sensitive tracks that we can be in the points," he said.
"But we are not racing to be seventh. I told Mansour [Ojjeh, McLaren shareholder] that on Saturday.
"He got excited about qualifying, and especially when you watch the telemetry live, you can see where he [Alonso] was gaining and where he was losing, so for maybe three seconds you will go, 'yes, another step done!'
"But the next thought is: 'it is just seventh, you know'. So nothing to be really excited about."