Formula 1 tyre supplier Pirelli will meet at its Milan headquarters later on Monday to decide whether to drop the hard compound from its Silverstone plan after its Barcelona problems.
The hard tyre proved almost unusable during practice at the Spanish Grand Prix, prompting calls in Friday night's F1 drivers' briefing for it to be dropped for future races.
The British GP in July is the next race where the hard has been scheduled as an option, along with the soft and medium.
F1 teams are supposed to pick their choice of compounds for Silverstone by this Thursday, but agreement has been reached for this to be paused while Pirelli decides whether to change its plan of bringing the hard.
"The regulations say we have to select three compounds, and at the moment the selection [for Britain] is the hard/medium/soft," Isola told Autosport.
"The discussion is if we move to the medium/soft/super-soft."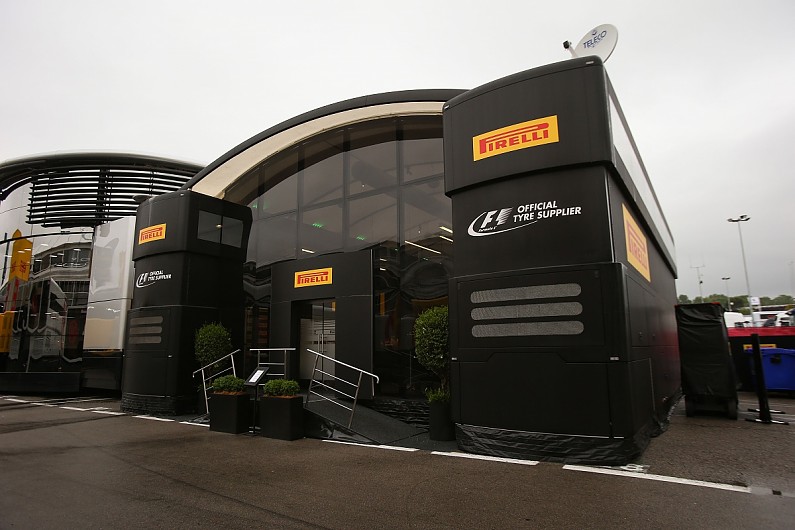 Spain was the last of the five races where Pirelli fully controlled teams' tyre allocation while the start of F1's new rules era settled down.
From the next GP in Monaco teams are back to choosing their own preferences for how many of each compound - within the three per race Pirelli offers - each driver gets for the weekend.
The medium's strong performance in the Spanish GP gives Pirelli flexibility to go softer with its choices for Britain.
"There is the feeling that we can move maybe one step softer for Silverstone, in that case using medium, soft and super-soft," Isola said.
"In Silverstone it will be free choice, so it is up to the teams to make the right one and we see.
"And if we go in this direction we will have more pitstops."
Of the races later in the season, the hard has previously appeared for Belgium, Malaysia, Japan and Brazil.
But its poor performance at Barcelona means Suzuka could now be its only other appearance of 2017.