McLaren-Honda Formula 1 rookie Stoffel Vandoorne believes his team's current woes have been "very good" for his development as a grand prix driver.
Vandoorne, 25, replaced 2009 world champion Jenson Button alongside Fernando Alonso in the McLaren line-up for the 2017 season.
Last year, the Belgian scored a point on his debut in the Bahrain Grand Prix, but has not replicated the feat in the first four races of his first full campaign.
The 2015 GP2 champion believes McLaren's current problems will not stunt his progress as a driver.
"I think it's actually been very good for me to develop as a driver," he told Autosport over the Russian Grand Prix weekend. "Even though it's a difficult situation, I think there's so much you learn from this.
"In my junior series [career], I've never almost really had a tough time. I was always fighting for victories, fighting for championships and everything was more or less going smooth.
"OK, you have the one-off bad race, but it's kind of a new experience for me to go through a bit of a tougher time, where things don't go as you're planning. There's a lot to learn from that for me."
Vandoorne has been affiliated with McLaren since 2013 - a year after the team claimed its last grand prix victory - and said there was "a lot to learn" from being directly involved in a difficult spell in the team's history.
"You focus on so many things to try and find the details, to improve a lot of bits on the car," he said.
"I think it's actually a big challenge for me as well to work together with the team and bring us back to the top."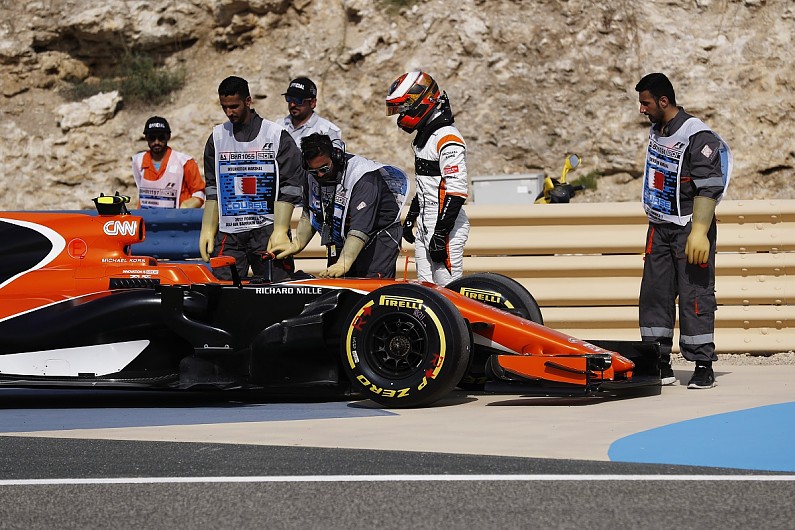 NO "QUICK FIX" TO CURRENT PROBLEMS
Vandoorne said McLaren and himself were avoiding setting a concrete target for the rest of 2017.
"Obviously we're one of the biggest teams in Formula 1 and we want to be fighting at the front, that's definitely what we want to do," he said. "At this moment in time we're not in a position to do that but I feel everything is there to be successful in the future.
"Now it's just about how quickly can we get back to a competitive level.
"There's probably not a quick fix at this moment, but I'm confident that one day we will get the strong package."
The Belgian conceded McLaren's current woes have been particularly tough after the team had got to a "decent level" at the end of 2016.
"Everyone was kind of expecting another step forward," he said. "For various reasons, it hasn't been the case.
"But it's the position we're in at the moment. It's not ideal but I think everything is there to be competitive again."