McLaren has sounded out Mercedes about a supply of customer engines in Formula 1, sources have confirmed, if it concludes that it is best to split with current partner Honda.
On the back of a difficult pre-season testing programme, with Honda's new engine proving to be unreliable and under-powered, McLaren has been evaluating various options to try to save its campaign.
While Honda is adamant that it can resolve the reliability dramas that will then unlock steps in power, McLaren knows that it cannot afford for the situation to stay as it is.
McLaren declined to elaborate on the speculation regarding Mercedes, but said that all avenues were being looked at.
"Together with Honda we are considering options, but we will not comment on media speculation," said a spokesman.
There are fears that if Honda does not make steps to improve, there is a danger that McLaren could be the slowest team on the grid and struggle to finish races.
That could lead to a huge financial hit in terms of constructors' championship income, as well as limit the potential to attract a much-needed title sponsor for 2018.
While meetings have taken place since Barcelona testing to push Honda to take action needed to lift its engine programme, McLaren has not dismissed the idea of looking elsewhere.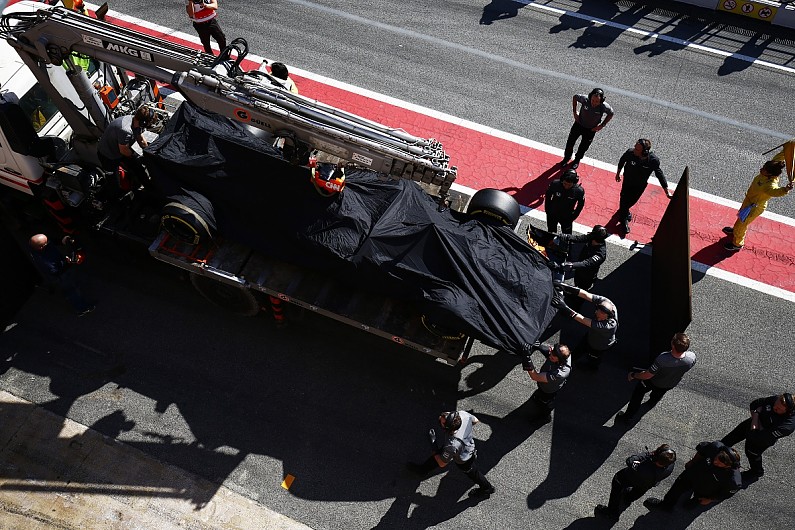 One avenue is the customer Mercedes engine supply that had originally been earmarked for the Manor team, and perhaps could be ready as early as later this season if Honda shows no signs of improving.
Sources suggest that a preliminary discussion has taken place to enquire about whether a return to Mercedes power as a customer team would be possible in the short-term - and McLaren was not rebuffed.
However, for talks to advance, McLaren will have to be out of a contractual commitment to Honda - something that is unlikely to be easy.
The Woking-based team and Japanese manufacturer have a long-term deal in place and the indications from Honda are that it remains fully committed to sorting out its F1 programme.
Much is now likely to depend on the progress that Honda is able to make over the next weeks and months however, as it responds to the latest push from McLaren to improve matters.
For McLaren, just three years into its partnership with Honda, a move to Mercedes would come against the backdrop of the team having said several years ago that it believed it could never win the title with a customer engine.
Earlier this week, however, racing director Eric Boullier said he believed McLaren would be in the hunt for victory if it was powered by Mercedes engines.
"Yes, we'd be winning again," he told Spanish newspaper AS.