Kimi Raikkonen claims he could have gone faster on the final day of Formula 1 testing, despite finishing with the quickest time of the pre-season.
The Ferrari driver became the first and only F1 driver to lap the Barcelona circuit beneath 1m19s in the two weeks of testing, when he posted a 1m18.634s on Friday's final morning.

REPORT: Ferrari and Raikkonen finish testing on top

He set that time on super-soft tyres, and could not improve on ultra-softs but did crack the 1m19s barrier again.
A day after Mercedes' Lewis Hamilton said Ferrari was "bluffing", Raikkonen admitted there was more speed to extract from his car.
"If we want, we can go faster but that's not the purpose of the test," said Raikkonen.
"Obviously you try to go as fast as you can whatever we decided to do.
"There's a lot of things that we can improve and do better, but that's a part of testing.
"We can be quite pleased with how it felt this morning. It's one of the better days that we've had these two weeks.
"But it's early days. So far it's OK but let's see when the season starts."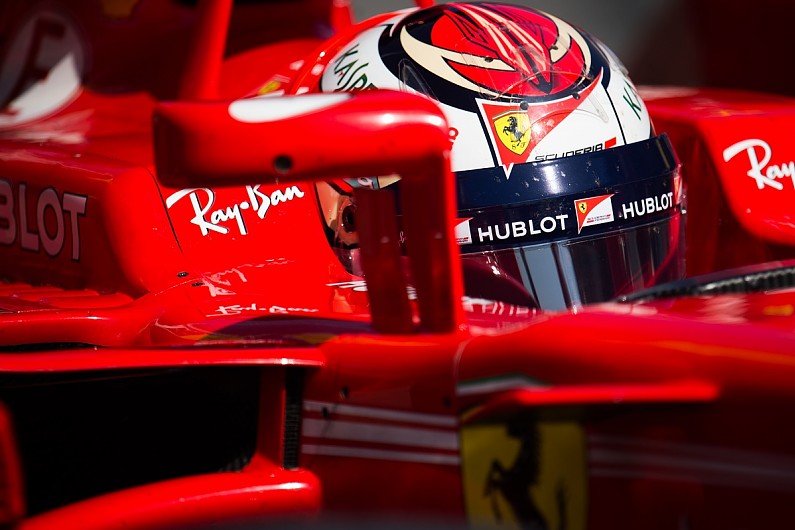 Ferrari finished the pre-season having topped four of the eight days, with Mercedes setting the pace on three and Williams one.
Raikkonen's best lap was 0.676 seconds faster than the fastest from Mercedes, logged by Valtteri Bottas on Wednesday, also on super-softs.
The 37-year-old said the 2017 pre-season had gone much better than last year's in many ways, although he insisted there was no way to know how competitive Ferrari is.
"I think it was all more or less pretty positive," he said.
"The car has been running well and the feeling since the first day has been pretty good.
"The team has done a good job over the winter preparing the car and making it reliable.
"Compared to a year ago we feel it's much, much better in many ways, but where we are going to be in the first race I don't know.
"It's the same story every winter and we'll see in three weeks."