Vijay Mallya has dismissed Cyril Abiteboul's suggestions that Formula 1's 2017 development race would be tough on small teams, saying the Renault boss "might have to eat his words".

With an aggressive update programme predicted for the 2017 campaign given the introduction of the new technical regulations, Abiteboul suggested during yesterday's Renault launch that smaller-budget teams like Force India and Haas would find themselves outspent in an "arms race".

Force India boss Mallya, speaking during Force India's 2017 car launch at Silverstone, insisted Abiteboul's concerns were unfounded.
"I read an article this morning that Cyril Abiteboul of Renault said that poor teams such as Force India were going to suffer in this arms race. Well, good luck to him," Mallya said.
"He might have to eat his words. It's not the amount of arms you have, it's the quality of your weaponry."
TOP THREE TARGET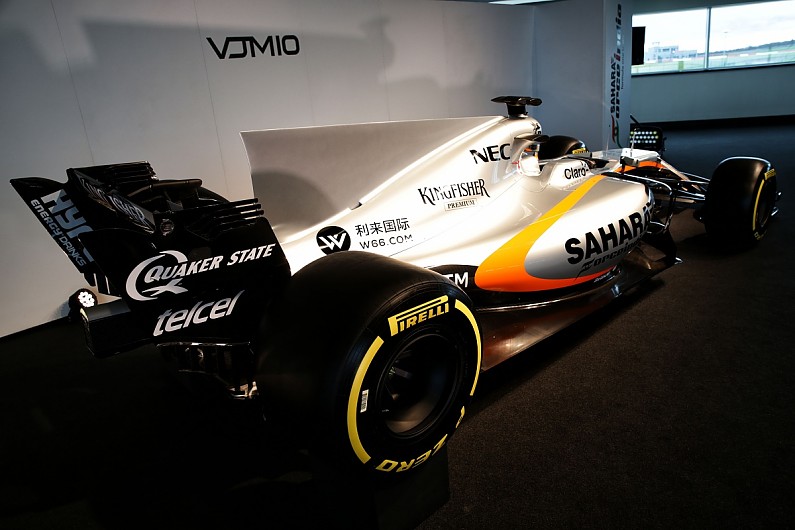 Force India achieved its best constructors' championship result in Formula 1 with a fourth-place finish last year and, Mallya insisted the team was only interested in improving on that result.
"If we did not dream big, we would not have finished fourth in the world championship last year," he said.
"To be in the company of Mercedes, Red Bull and Ferrari is a huge accomplishment in itself.
"We will always dream big, we have never ever had conversations, even in private, that we are not going to break into the top three.
"That is certainly going to be our objective. We will give it our best shot."
Talking about the new rules and their effect on the balance of power among F1 teams, Mallya said: "The 2017 regulations have meant that everybody has to start with a clean slate.
"I don't think we will know the pecking order, or likely pecking order, before the test in Barcelona [next week].
"I know we have to continue to develop the car right through the 2017 season, there is no stopping because we are starting from scratch.
"All teams will be doing the same - we have planned for it and we are very excited."