Renault believes Formula 1 will turn into a spending "arms race" between the big teams in 2017, with smaller outfits such as Force India left behind.
Teams are already anticipating an aggressive update programmes through 2017 as they get to grips with the radically different rules.
Renault F1's managing director Cyril Abiteboul believes richer teams will therefore pull clear over the year, while lower-budget operations have little chance of progress.
"I think this season will be an arms race, and I really feel for the teams who are under-resourced," said Abiteboul.
"When I see this car that we are presenting, it is not the car that we are testing in Barcelona.
"And the car in Barcelona will not be the car in Melbourne. So race-by-race we have got introduction of new parts.
"Frankly I have been in a small team [Caterham], it was not too successful, and I really feel for the teams who have to keep [money in mind].
"Resources will be very difficult for the small teams.
"I believe that most of the car build budget of a Force India will be gone by now, just to cope with the new regulations.
"That is also something that we are taking into account with the level of resources that we have - we should be easily capable of beating teams like Haas and Force India and so on."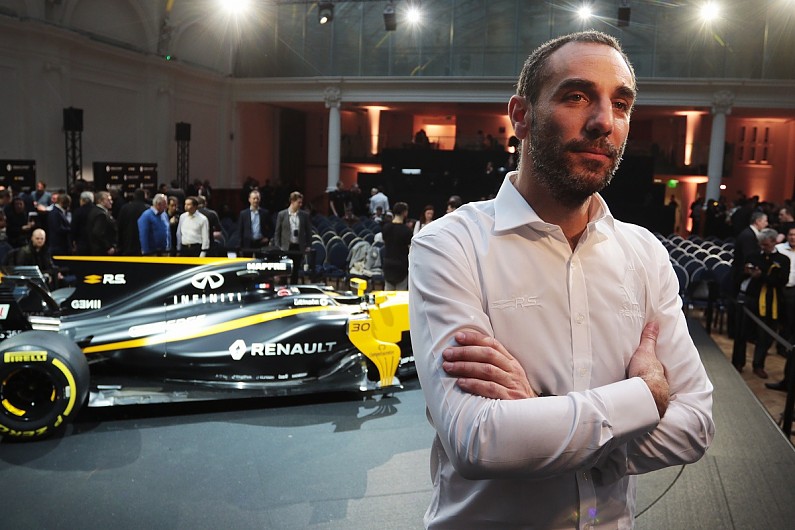 TEAM SIZES 'UNSUSTAINABLE'
Renault has set itself the target of a top five finish in the constructors' championship this year, as it builds up to its long term ambition to win the F1 title by 2020.
But despite its aggressive investment programme at its Viry engine base and Enstone car factory, Abiteboul fears current staffing levels in F1 are unsustainable and new rules may be needed to trim team staffing numbers down in the future.
"We are 1050 [personnel] at Viry and Enstone," he said.
"Now in Viry we want to be more or less stable, but we have a couple of key recruitments ready for very specific expertise that we feel we will need in order to catch up.
"If I focus on Enstone, we have moved from 475 I think when we bought it from Lotus, and we are currently at 580.
"We are planning to be 640 at the end of this year, and we are targeting something at the end like 650.
"If you compare with the benchmark, Red Bull and Mercedes are between 750 and 800. That is not where we want to go.
"We would like to think that with 650 we should be able to compete against them, but we would never be able to compete against them with what we have currently.
"I don't think it is very sustainable to have such large figures for two racecars frankly, so maybe something will have to be done from a regulation perspective to be able to cut that."