Renault will not appoint a direct replacement for outgoing team principal Frederic Vasseur, and will instead share his responsibilities among remaining members of the Formula 1 team, Autosport has learned.
The French manufacturer announced on Wednesday that Vasseur would leave the team by 'mutual consent', following a difference of opinion among senior management about Renault's vision for its future in F1.
Speaking at a media event for Renault technical partner Infiniti's engineering academy at Autosport International, Renault F1 managing director Cyril Abiteboul said Vasseur would not be replaced directly.
"As far as I'm concerned we will not replace Fred in the capacity of team principal," Abiteboul said.
"We don't feel shocked or weakened by the announcement. It was something that was discussed at length with Fred.
"We tried to make it work, but at some point in time, when it's obvious that it doesn't work, we have to make a decision and move on.
"If we feel we are weakened or held back by the fact we don't have a team principal, we will take action, but I don't think that is a necessity at this point in time."
Autosport understands progress made in revamping Renault's engine base at Viry, and ongoing work rebuilding and re-staffing the race team's factory at Enstone, has progressed to a level that will allow Abiteboul to attend every F1 race this year.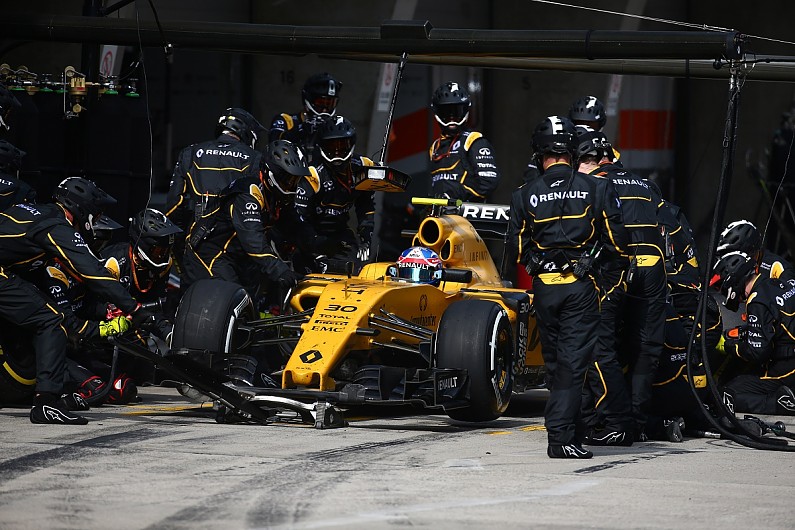 He will take on some of Vasseur's responsibilities, while Ciaron Pilbeam, who has returned to Enstone from McLaren, will share track engineering duties, allowing trackside director of operations, Alan Permane, space to work more closely with the team's drivers.
Abiteboul reckons the role of a team principal has changed with the growing complexity of modern F1, requiring greater numbers of specialists, rather than one over-arching "omniscient" leader, and that it isn't strictly necessary to have for every team, depending on its individual structure.
He feels Renault's revamped structure has the capacity to absorb the loss of Vasseur without hiring a replacement.
"We have a lot on our plate but we have a structure that is very robust and in which I personally believe," Abiteboul said.
"We've done lots of changes to the management structure in Viry, and I believe what we've done with Red Bull from an engine point of view is a demonstration that this structure is very capable.
"It's a bit the same in Enstone. A lot of things have happened - we've had a transfer of staff from Viry to Enstone, Rob White has taken on the role of operations director.
"We have recruited a lot. There will be more people joining the technical structure at a higher level at Enstone, reporting to Nick [Chester, chassis technical director].
"One example is Ciaron Pilbeam, who's coming from McLaren and is very keen to come back to Enstone.
"From Bob Bell, Nick Chester, Rob White in Enstone; Remi Taffin, Cyril Dumont, in Viry, we have a very, very strong structure."