The FIA World Motor Sport Council has approved a measure to prevent Formula 1 teams stockpiling spare power unit elements from 2017.
This season, the rules governing penalties for introducing extra power unit components were modified so drivers suffered no extra disadvantage beyond being put to the back for grid penalties of a size that exceeded the number of positions a driver could drop.
When this happened in 2015, an additional time penalty was served in the race, whereas in '14 the rest of the grid penalty could be carried over to a second grand prix.
But amid criticism of strategic moves such as Mercedes introducing a raft of new components for Lewis Hamilton at the Belgian Grand Prix - exploiting a loophole that the team had proposed should be closed - the rule is being modified for 2017.
"During any single event, if a driver introduces more than one of a power unit element that is subject to penalty, only the last element fitted may be used at subsequent events without further penalty," said an FIA statement issued in the wake of Wednesday's WMSC meeting in Paris.
"This is to prevent the stockpiling of spare power unit elements."
This means that grid penalties are effectively no longer restricted to one event, acting as a disincentive to teams to introduce further components to add to the pool for the rest of the year once an initial change has been necessary.
An F1 power unit is divided into six elements - the V6 engine, the MGU-K, the MGU-H, the energy store, the turbo and the control electronics.
Each driver is allowed to use four complete power units during the season, but extras can be introduced at the expense of grid penalty.
For the first individual component of each new power unit, a 10-place penalty is given, with five-place penalties for each subsequent component introduced within that extra power unit.
These penalties are cumulative, meaning Hamilton, for example, built up a grid drop of 50 places (on top of a five-place penalty for a gearbox change) for stockpiling extra power unit components for use through the rest of the season.
WET RACE STARTS, HELMETS AND 2017 TYRES ALSO ADDRESSED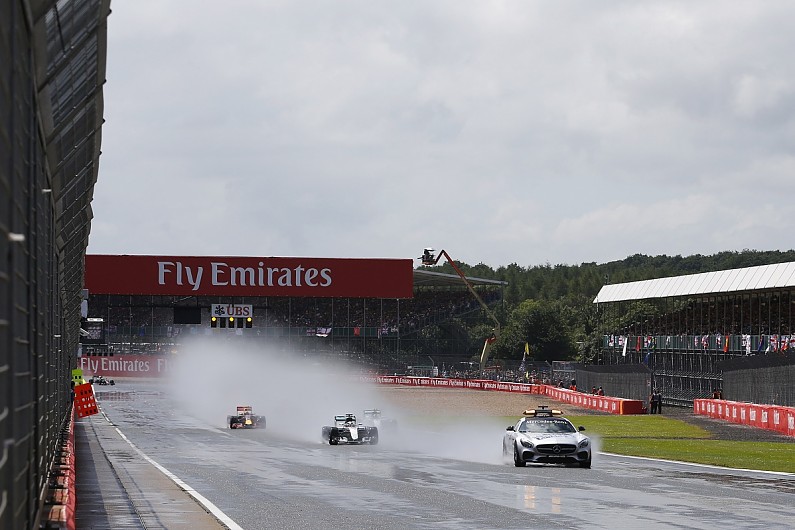 The FIA also firmed up several other rule tweaks mooted in recent months.
Following criticism of the use of the safety car at the start of wet races, it has confirmed that a normal standing start will take place from the grid once conditions allow the safety car to come in.
It has also acted over concerns about tyre selection for the early rounds of the new rules era in 2017 and decreed that "normal team selection procedure for tyres will not be used as the deadline occurs before pre-season testing".
Instead Pirelli "will allocate two sets of the hardest compound specification, four sets of the medium compound specification and seven sets of the softest compound specification to each driver".
Drivers will now be permitted one "special livery" on their helmets per season for an occasion "such as a home race" and can change helmet colour scheme if they switch teams mid-season.