An April 3 date for the 2016 Formula 1 season-opening Australian Grand Prix caused a stir among fans this week.
It means F1 is braced for its latest opening round since McLaren duo Ayrton Senna and Alain Prost battled for victory at the 1988 Brazilian GP on the same date that year.

How the 2016 F1 calendar could look
The surprise announcement, plus the timing of it, helped fuel a range of wild theories about a potential hidden agenda from Bernie Ecclestone.
AUTOSPORT looks at the possible motives behind the late start.
BARGAINING POWER WITH OLD VENUES?
The fact that a provisional calendar is in circulation at such an early stage of the preceding season is clearly deliberate, and hints at a hidden motivation.
One possibility could be to make it clear to German and Italian GP organisers that they will need to act quickly if they are going to retain their places on the schedule in the future.
With a current 20-race limit, anyone without a firm deal in place can easily lose their chance.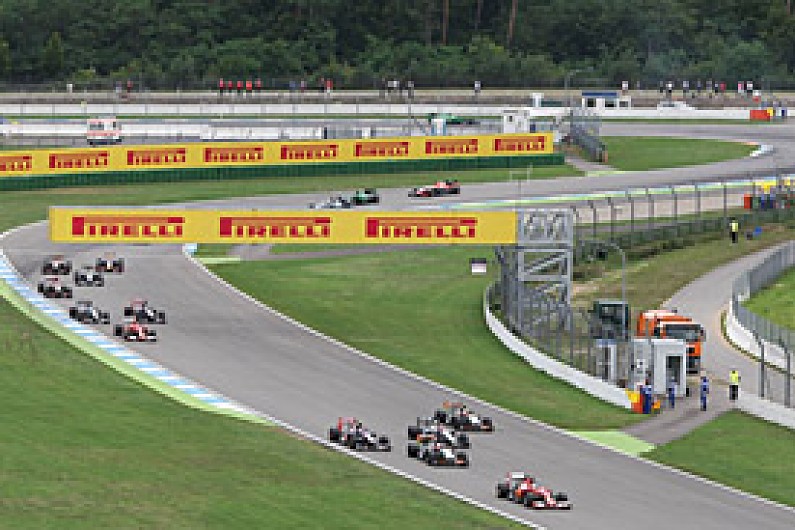 Germany fell off this year but is hoping to return next season, while Italy's future beyond 2016 is in doubt - but it will know a new deal has to be thrashed out quickly so it does not get squeezed out in the future.
If Ecclestone had waited until September to finalise a calendar, then it may well have been too late to get these negotiations moving. Now there will be a clear line in the sand.
PUSH FOR BIGGER CALENDAR?
Ecclestone has made no secret of wanting to expand the calendar well above the current limit of 20 races.
While the future of the German GP is uncertain, if it does make it onto the 2016 schedule then the addition of Baku currently creates a 21-race calendar.
Teams have long argued that it is not physically possible to do more than 20 races; but one motivating factor for an April start to a season that fits in 21 races could be to show teams that it could work - and to give them enough warning.
It could even highlight that eventually having 23 races would be feasible if there were extra events added in March...
COST CONTROL?
The revised schedule that was distributed to promoters on Tuesday features more back-to-backs because it is condensed into fewer weeks than the current calendar.
It could be that Ecclestone wanted to minimise the need for teams to keep travelling back to base, plus help ensure that F1's exposure was kept high by reducing dead time between races.
EXTRA ENGINES?
Last year, the provisional return of the Korean GP - which temporarily gave F1 a 21-race calendar - was linked with rules that allow extra engines if there are more than 20 races.
The plan fell through, however, when the FIA made it clear that the 21-race clause is only activated if those events are "originally scheduled".
With a 20-race calendar having been the initial plan, Korea's late addition was not deemed satisfactory.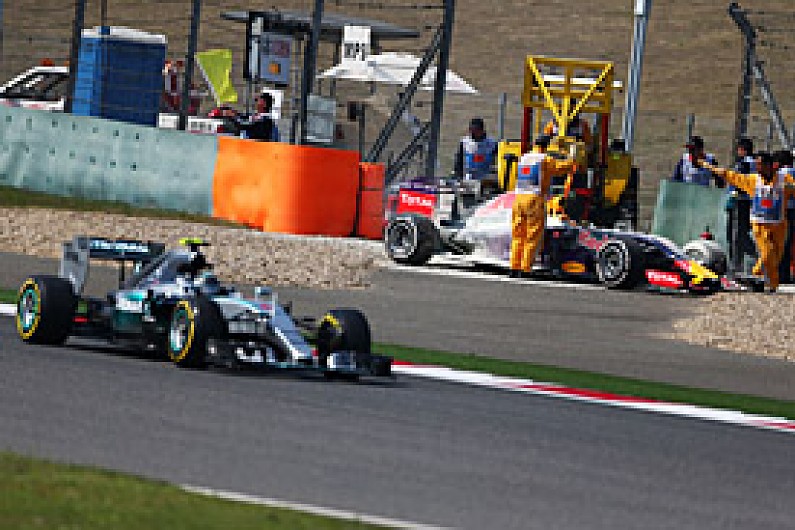 Now, however, an early release of a realistic 21-race calendar could be used as a bargaining tool by Ecclestone to make teams aware that there could be extra engines on the table if they agree to more races.
BETTER TV AUDIENCE?
F1 has long been mindful of the need to maximise its television audience for the season opener.
A traditional 2pm Melbourne time race start in March equates to an unsociable 3am in the UK. That is why the race start time was pushed back as late as possible, with 5pm used several times in recent years.
Safety concerns prompted an hour's shift forward for 2015 - so this year's 4pm start was at 5am in the UK.
Amid worries over audience figures, one motivating factor could be that the April 3 date coincides with an ideal nine-hour time difference as by that Sunday clocks have changed in both Australia and the UK.
Although the race will have to start at 3pm local time for light reasons, that is actually 6am in the UK - a time more likely to attract audiences than the very early hours of the morning. The Easter weekend is also avoided.
In the end, a simple reason could be the most logical answer.
Autosport has produced a standalone special magazine to celebrate our 70th birthday. All current print subscribers will receive a copy for free. To order your copy of the 196-page Autosport 70th Anniversary issue, please go to: autosport.com/autosport70th