McLaren's Jenson Button has been given a Formula 1 licence points penalty and demoted to 14th place in the Chinese Grand Prix for his collision with Lotus driver Pastor Maldonado.
A five-second penalty dropped Button - who called the incident a "misjudgement" - from 13th to 14th behind Carlos Sainz Jr in the race results.
Button and Maldonado were involved in the biggest scrap of the race, exchanging 13th place over the course of several fraught laps.
It came to a head on lap 48, when Button made contact with the rear of the Lotus entering Turn 1, spinning Maldonado while the McLaren also ran wide.
Having finished the race with a damaged front wing, Button was tight-lipped before reviewing video footage and visiting the stewards' office.
"I thought there was room on the inside and, yeah, I can't really say anything else," he said.
"An incident you never want to happen, but just a misjudgement I guess."
Maldonado said he was taken by surprise when Button hit him.
"We were having a good fight, but then I think he completely lost his braking point," said the Venezuelan.
"We were completely off-line and he had the DRS open so I think he made a mistake."
MALDONADO'S EVENTFUL AFTERNOON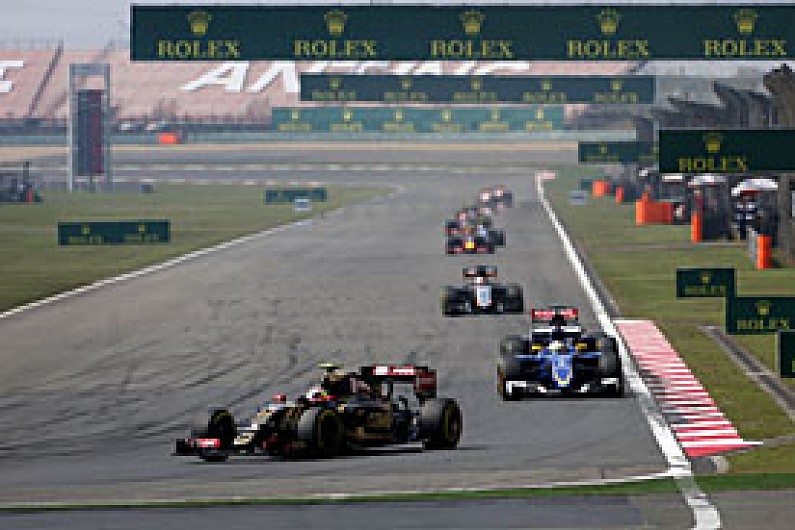 Rear-end damage from the clash - which was his third incident of the race - ended Maldonado's afternoon
The Venezuelan had been in points contention, running seventh before overshooting the pitlane entry for his second stop, and his comeback was delayed further by another spin.
"It started to go wrong in the pit entry. I completely lost my race there," he admitted.
"I had a big lock-up, especially on the inside wheel, in the entry.
"We need to see what happened, it was very easy to lock. I was not expecting to have this."
Romain Grosjean scored Lotus's first points of the campaign, finishing seventh.
Autosport has produced a standalone special magazine to celebrate our 70th birthday. All current print subscribers will receive a copy for free. To order your copy of the 196-page Autosport 70th Anniversary issue, please go to: autosport.com/autosport70th