The FIA has published details of Formula 1's new helmet livery rules, which will prevent drivers changing their designs during the season.
As AUTOSPORT revealed last month, F1's leading figures voted through a new rule for 2015 to end the practice of drivers regularly swapping their helmet colours.
It was felt that forcing drivers to keep the same design for the season would help fans recognise them more easily.
The latest draft of F1's sporting regulations published by the FIA outlines that drivers must have "substantially" the same helmet colours at every round of the championship.
This will prevent drivers running dramatically different one-off helmets, but does allow small freedoms if there are new sponsors or minor design changes.
A revised article 21.1 of F1's sporting regulations states: "In order for drivers to be easily distinguished from one another whilst they are on the track, the crash helmet of each driver must be presented in substantially the same livery at every event during a championship season."
NUMBER RULE CLARIFICATION
The FIA has also revealed what will happen to drivers' race numbers once they are no longer competing in F1.
Since the start of last season, drivers have to pick a set number for their entire career - but there was uncertainty about what happens to a number when that driver retires or moves on.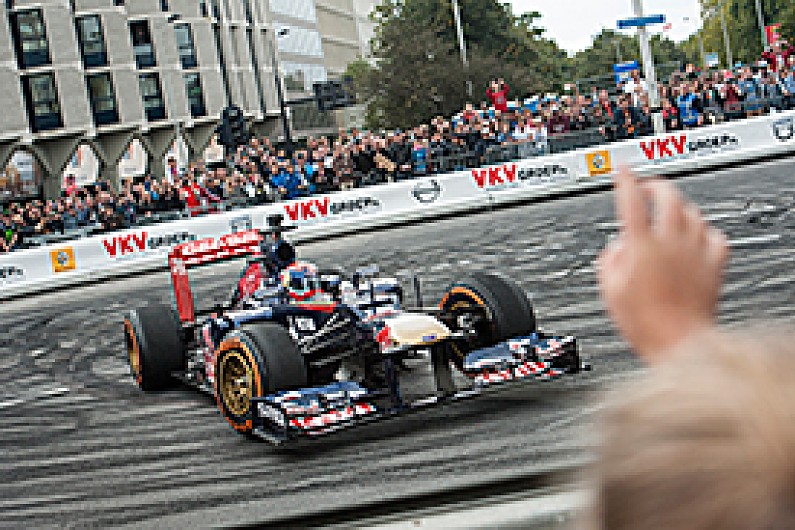 The rules now state: "A driver's career in Formula 1 will be deemed to have ended if he does not participate in an event for two entire consecutive championship seasons."
CURRENT CAR DEMOS ALLOWED
In other changes to the rules, it has been confirmed that teams will be allowed to perform a brief demonstration event with a current car once the season has finished.
This had previously been banned amid a widespread testing clampdown, but rules have been relaxed a little.
The rules state such a demonstration "may only be carried between the end of the last event of the championship and the end of the calendar year.
"No such demonstration may exceed 15km [9.3 miles] in length and only tyres manufactured specifically for this purpose by the appointed supplier may be used."