Ferrari had openly admitted its massive restructuring needed time, so dropping team boss Marco Mattiacci after just eight months stunned Formula 1.
Behind the scenes, it had seemed that Mattiacci was making the right changes.
He boldly called Fernando Alonso's bluff and agreed to cut him loose if he did not offer the necessary commitment to Ferrari.
It was Mattiacci whose deal with Sebastian Vettel left Red Bull shell-shocked.
He got rid of technical personnel he doubted were good enough, hired key men for the future and gave full support to those he knew were essential, such as James Allison.
Mattiacci showed political bravery - triggering the push for engine freeze relaxation that prompted a major battle over power unit regulations, and chasing a wider overhaul of F1, with testing and fan engagement on the agenda.
But in the end, it was not enough for Ferrari chairman Sergio Marchionne.
LETTER OFFERS INSIGHT
Marchionne is known for decisiveness, and the call to drop Mattiacci for Maurizio Arrivabene was entirely his.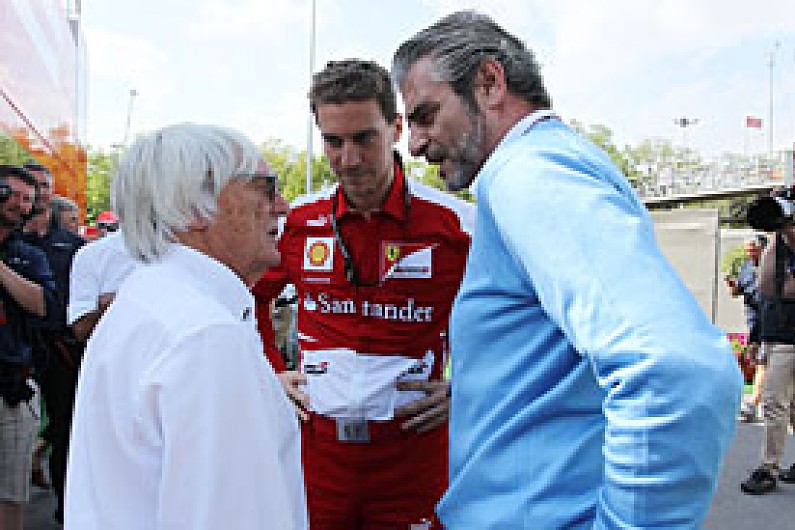 A letter sent to Ferrari staff - a copy of which has seen by AUTOSPORT - offers key insight into his motivation, hinting it was not about 2014's poor results or doubts over the restructuring.
Instead Marchionne's concern is having the right man to get Ferrari back to a central role in F1.
"I am fully committed to ensure Ferrari maintains its position of influence in the governance of F1," Marchionne wrote.
That ability to influence F1's corridors of power appears fundamental to the change.
It is believed that Mattiacci was not as close to the still all-powerful Bernie Ecclestone as other Ferrari bosses had been.
There are even suggestions Mattiacci rubbed Ecclestone up the wrong way with his approach to Ferrari's revival and his demands for wider F1 changes.
You only need to ask former Williams CEO Adam Parr about how a team risks isolation if one of its chiefs does not get on with Ecclestone.
In Arrivabene (pictured with Ecclestone above), Ferrari has someone who not only knows how Ecclestone works, but has been one of his closest allies for decades via his role with long-time F1 sponsor Philip Morris (Marlboro).
It was no surprise to see F1's commercial supremo visiting Marlboro's Madonna di Campiglio ski camps.
F1 INFLUENCE
Arrivabene has sat on the F1 Commission for years, so knows how the sport works and the best ways to influence its future shape.
As Marchionne wrote: "Maurizio brings a unique set of experiences with him. In addition to his long-standing relationship with our team, he has also served on the F1 Commission and is already keenly aware of the challenges we face.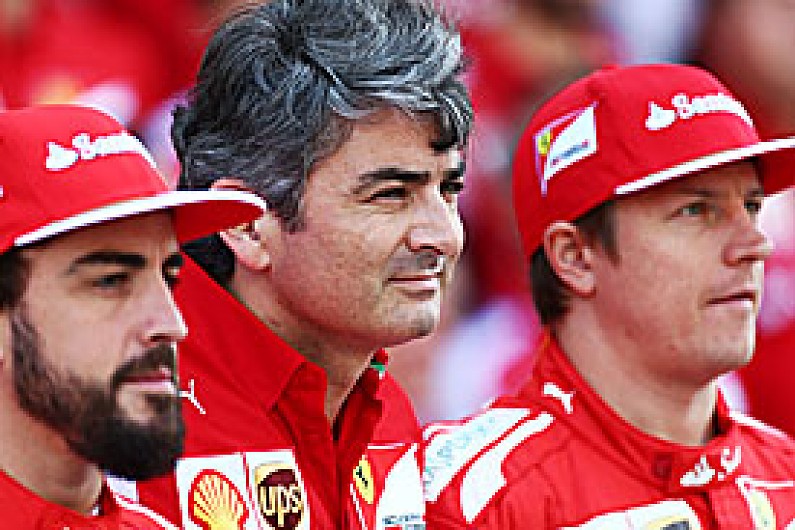 "He has a thorough understanding of the governance mechanisms and requirements of the sport, the level of competition and the challenges of the circuit.
"He has also been a constant source of innovative ideas for the revitalisation of F1.
"In Maurizio, I see the qualities of someone who leads by his strong personal example, his professionalism, and the integrity of his decisions - in short by the type of person he is."
Marchionne knows that success on track will not come quickly, but equally much of the restructuring is now in place. It just needs time.
If Ferrari has a bigger overall influence in F1, perhaps it can fast-track ways to make itself more competitive.
Just as Mattiacci wanted a driver focused only on what was best for Ferrari, Marchionne has decided Arrivabene is the best man to do that from the boardroom.
"We all know how important a healthy team spirit is, particularly at this time," he wrote.
"The kind of spirit that can only come from a group of people who believe strongly in a project and are prepared to share the commitment, sacrifices and results."