Red Bull boss Christian Horner says Formula 1 should consider ditching the current V6 turbo engines and going back to the old V8s.
Amid the row over engine freeze rules, plus the crippling cost of the new power units for customer teams, Horner thinks that abandoning F1's new fuel efficient engines should not be totally ruled out.
"Nobody likes to go backwards, but sometimes you have got to look," said Horner, who is furious over Mercedes' refusal to accept a relaxation of F1's engine homologation regulations.
"Desperate means require desperate measures, and I think that you are looking at the costs of these power units, how sustainable is it for all the teams and indeed all the manufacturers?"
Horner is adamant that F1 has made a mistake with the new engine rules because of both their cost and the size of the performance disparity between different power units.
"Sometimes you have to put your hand up and say we got it wrong," he said. "I think with the engine regulations, the people involved got it wrong.
"Not only have we got an enormously expensive engine, we've got an engine that we have got very limited development on, so all you are going to do is freeze in an advantage that we currently see.
"Theoretically the right thing to do is allow a window for the manufacturers behind to catch up - if you really want to control all the costs.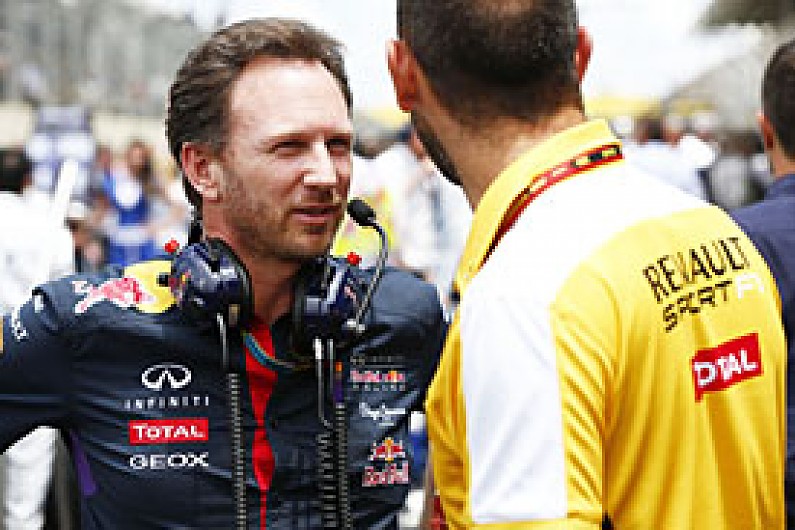 "But that then wouldn't be fair on Mercedes, so if you open it up, you have to open it up for all the competitors.
"Otherwise we will have Mercedes dominating for the duration of this engine life."
He said the engines' cost was the main factor in Marussia's closure and Caterham going into administration.
"The teams cannot carry the burden of any more costs - top teams or little teams," he said.
"Unfortunately, the costs of these power units has driven two teams out of this sport already and it is a big factor, it is a big issue. "
But with the logistics of resurrecting the old V8s being hugely complicated, Horner admits his suggestion is far-fetched.
"I think it is extremely unlikely, but if we were rational about it then yes we would [consider it]," he said.