Sebastian Vettel has been told he will definitely get a Formula 1 engine change penalty this season, following the problem he suffered in Friday practice at the Singapore Grand Prix.
The Red Bull driver stopped at the end of the opening session with a failure caused by an oil pressure loss.
Renault has revealed that the issue came as a surprise, because the engine fitted to his car was not at the end of its life.
The mileage situation means that Vettel will now have to use a sixth power unit at some point before the end of the season because Renault cannot eke out enough mileage to get away with the allowed five units.
Renault's head of trackside operations Remi Taffin said: "We had to stop the engine because we had an oil pressure loss.
"Obviously it affected the ICE [internal combustion engine]. We still need to check, but it is lost.
"Why was it? To be fair we don't know yet. We are stripping it. We did not find anything so far.
"The engine was at something like half-life, so it was quite a surprise and quite a shame, because we still had a small chance to go through the season without introducing a sixth unit.
"With this failure, we will have to commit to a sixth ICE. It is now a question of where we are going to strategically introduce it, instead of how we are going to avoid it."
TIMING PENALTY RIGHT
Taffin said there was no real danger of Vettel needing a seventh unit, but the big decision was deciding when best for the German to fit the sixth engine and suffer a 10-place grid penalty.
"The short answer is before the fifth one breaks - that will be the best opportunity," he said. "Then it is a no-brainer.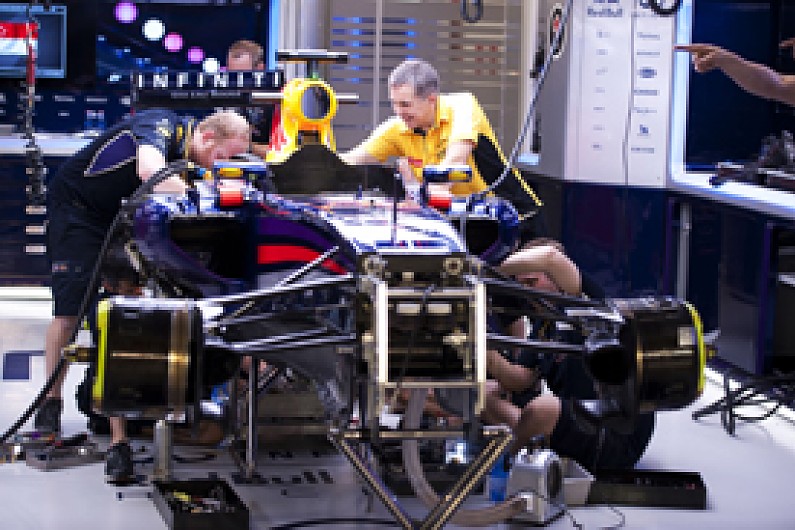 "But if you think you have to introduce a sixth one you try to split the remaining races, and see how you will get the sixth one into the plan.
"You also try to get the penalty where it will be the most sensible. I guess when you are in Singapore you don't want to take a 10-place penalty as it is difficult to overtake.
"If we look a bit further, maybe Russia or Austin where there are straights, and you can overtake.
"We saw that with Daniil [Kvyat] in Monza, where he actually took his penalty and could have finished in the points."