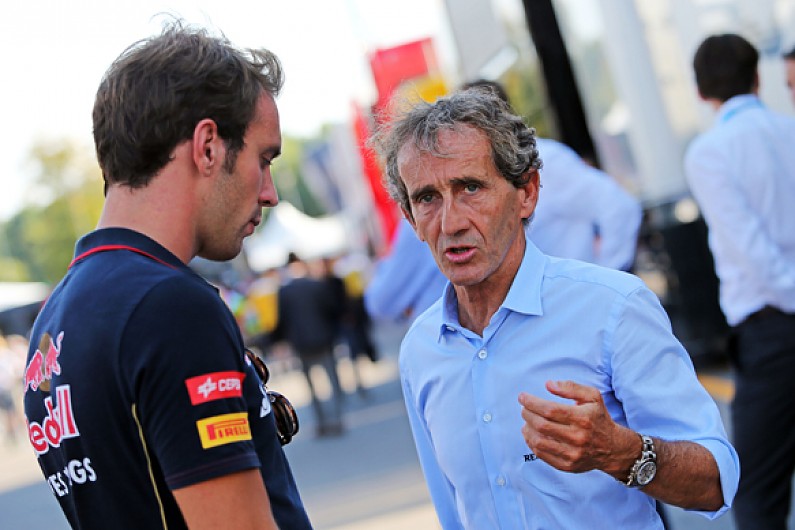 Four-time Formula 1 world champion Alain Prost has backed a planned clampdown on team radio messages, as he believes they have a negative impact on public perception of the sport.
AUTOSPORT revealed earlier this week that F1 bosses are working on proposals to restrict on certain types of radio communication, amid concerns that some messages give the impression the sport is too easy for drivers.

NEWS UPDATE: Team radio clampdown gets FIA green light
Prost, who is now an ambassador for French engine manufacturer Renault, said the negatives of broadcasting radio messages to the public outweigh the positives.
"If I have something negative to say about the modern Formula 1 it is really the radio messages," Prost told AUTOSPORT.
"The messages for the public, the spectators, the people watching TV, these messages are very negative, because even if it's not completely true, people can think Formula 1 has become something too assisted, easy and controlled by somebody else than the driver.

OPINION: Radio is destroying F1 stars' mystique
"That is the worst you can have.
"It's always difficult because it's always a compromise, but if you give a negative signal in terms of image...
"I have no idea if the people like these kind of messages.
"I think there is more negative than positive."
F1 chiefs are focusing mainly on shutting down communications designed to help drivers improve their on-track performance, but Prost believes messages where racers openly criticise rivals should also be stopped.
"The other negative signal is some messages from the driver to the pits: 'he touched me, what should I do? Call Charlie [Whiting]', ask Charlie about a penalty' - we cannot have that," Prost added.
"That should be cancelled.
"First of all, a driver should not say that.
"If he says that it is because things have changed - normally you should not complain about that, and if they want to complain we should not know about it [on the radio]."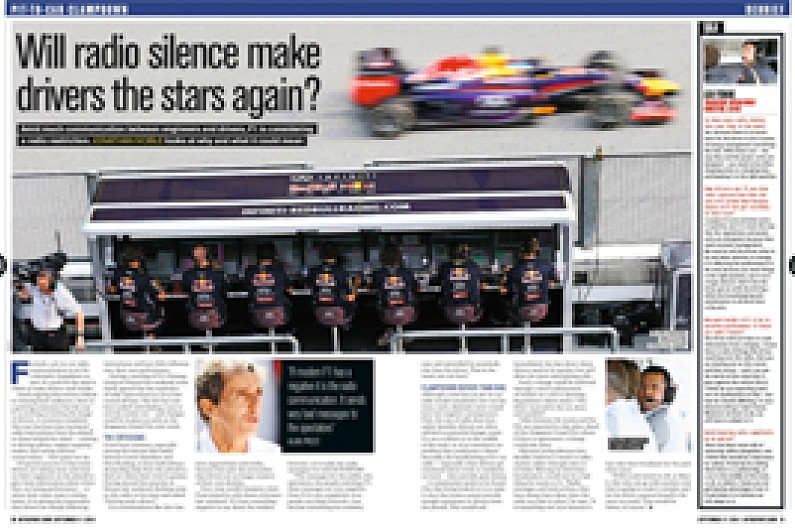 The FIA confirmed on Thursday that it will enforce a restriction on radio messages through Article 20.1 of F1's sporting regulations, which states: "The driver must drive the car alone and unaided".
A fresh technical directive will be sent to teams ahead of the next grand prix, which takes place in Singapore on September 21.
This week's AUTOSPORT magazine - available online and in shops now - includes a comprehensive analysis of the issues surrounding F1 radio messages and plans for new restrictions