Paddy Lowe says he has taken the Mercedes Formula 1 team "to the next level" since taking over the technical reins from Ross Brawn.
Lowe joined Mercedes from McLaren last June and has overseen the Brackley-based team's domination of F1 this season, following ex-team principal Brawn's retirement at the end of 2013.
Lowe said he had built on the foundations laid by Brawn in order to transform Mercedes from a race-winning outfit into one that could challenge for the world championship.
"The team was on the ascendency over the last two to three years, and through last year was starting to win races and get pole positions more regularly," Lowe told AUTOSPORT.
"Credit to Ross, he had been part of that process. I think I've come in and taken that forward to the next level.
"It's not so much about changing where Ross had been leading, it's more augmenting.
"I see gaps that Ross hadn't covered and fill in those gaps.
"Rarely are there places where I'll go 'what was done before was wrong, and we're going to go 180 degrees.' It's more about adding to what existed before."
Lowe said the fast-paced nature of F1 meant old ways of working became outdated very quickly.
"Ross has been out since December, and time passes," Lowe added.
"Formula 1 is a fast business; I can't even remember last December. So, no disrespect to Ross, but that's old history.
"For me, we're here doing what we do and looking forward to the next races.
"It's been a fantastic year. It's a year we realistically couldn't have dreamt of achieving.
"So far, we've produced historic results and we want to keep that up.
"We demand a lot of ourselves, and that's always how it works in Formula 1.
"Formula 1 is very unforgiving; you're only as good as your last race. So, we've just got to make sure we're not falling back."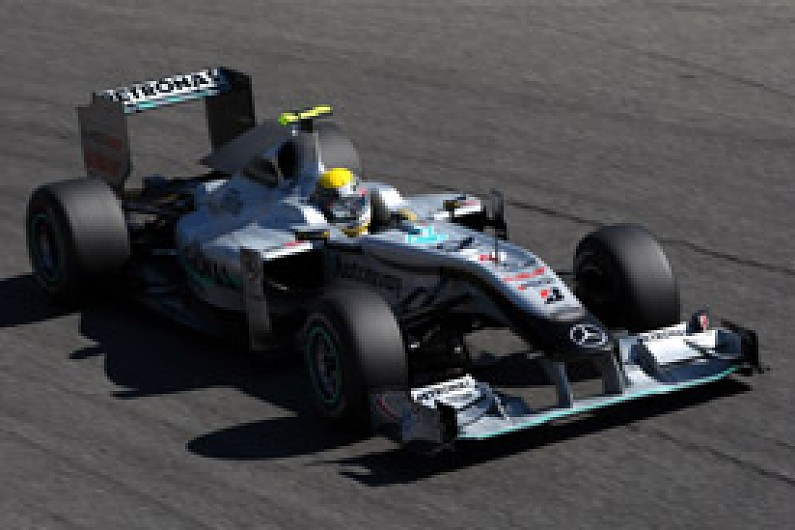 THE 'RISE' OF MERCEDES SINCE 2010
Mercedes had actually been generally dipping in form before last season, when it finished runner-up to Red Bull in the constructors' championship.
Here is a rundown of its record since returning to the sport in 2010.
2010
Constructors' pos: 4th
Points: 214
Wins: 0
Podiums: 3
2011
Constructors' pos: 4th
Points: 165
Wins: 0
Podiums: 0
2012
Constructors' pos: 5th
Points: 142
Wins: 1
Podiums: 3
2013
Constructors' pos: 2nd
Points: 360
Wins: 3
Podiums: 9
2014 (after 11 races)
Constructors pos: 1st
Points: 393
Wins: 9
Podiums: 18
Autosport has produced a standalone special magazine to celebrate our 70th birthday. All current print subscribers will receive a copy for free. To order your copy of the 196-page Autosport 70th Anniversary issue, please go to: autosport.com/autosport70th