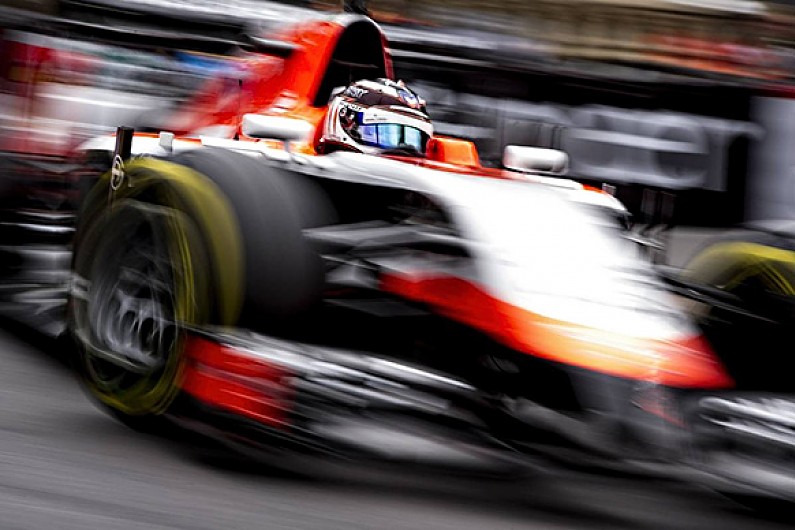 Max Chilton reckons he could have added to the Marussia Formula 1 team's points tally at the Monaco Grand Prix if not for the clash with Kimi Raikkonen.
Chilton broke his front wing after colliding with Raikkonen's rear wheel as he tried to unlap himself during the first safety car phase in Monaco.
Although the incident was not caught on television, Chilton said there was little he could have done to avoid the incident because he felt the Finn had seen him.
Explaining what happened, Chilton said: "You pass the safety car line twice and normally Charlie [Whiting] gives the message that the cars can now overtake the cars in front.
"I came in to Turn 1 [Sainte Devote] and asked my engineer, 'when are we going to be allowed to overtake the cars in front?
"By the time I got to Casino my engineer said 'OK, now overtake'. So I came out of Casino, following Kimi and I stayed to the right, the whole way down into Mirabeau.
"He was on the left. I didn't lunge him - I just showed my nose. And to me he turned in late. I thought he had seen me and let me go."
The race stewards believed the clash was a normal racing incident, but Chilton reckons that there was little he could have done more to stop the collision once Raikkonen turned in.
"I would do it again [like that]," he said. "I thought it was an open move but Kimi didn't see me. It was slightly frustrating.
"It wasn't a lunge. I saw his onboard, he did his belts up, did a dial change, turned in and then looked in his mirror.
"I have never been in a top team and I don't know if they get a message, but I would have thought they would get a message saying, 'watch out there will be cars'. I would look in my mirror and then turn.
"It was annoying as he was on for a good race and I think we could have been in the top 10."