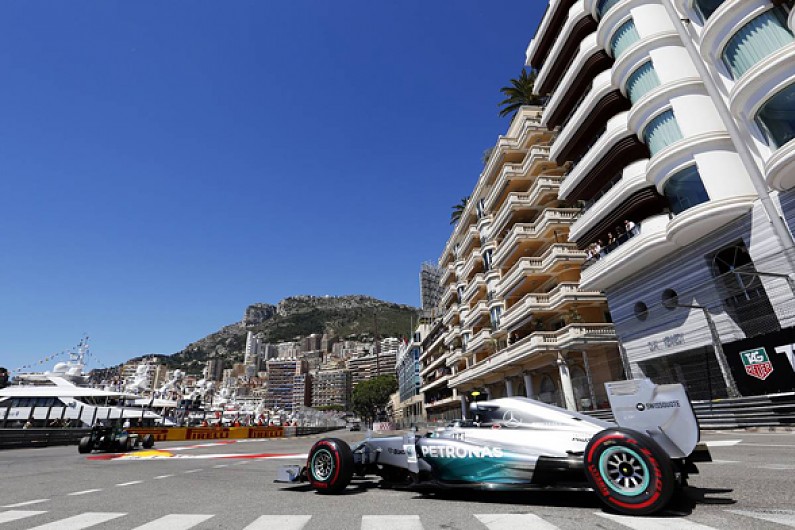 Mercedes motorsport boss Toto Wolff insists there was nothing suspicious about Nico Rosberg's wild steering movements on the entry to Mirabeau during the controversial end to Monaco Grand Prix qualifying.
Rosberg was investigated after securing pole position to see if he had deliberately run off the track to bring out the yellow flags.
Although the race stewards ruled that he had done nothing wrong, questions were raised about his actions - and especially the strange steering inputs before he locked up and went down the escape road.
Felipe Massa was one driver who questioned how the incident looked from the on-board footage.
"The steering was a bit strange, but what can you do?" he explained.
"He made a mistake, but you cannot say he did it on purpose or not. He will say no forever."
Wolff has revealed that the team's telemetry data shows that Rosberg was simply trying to keep control of his car after braking too late for the corner.
"The car was unsettled," Wolff told AUTOSPORT after Rosberg was cleared of any wrong doing.
"We see it on the data that he was braking a bit later [into Mirabeau]. They both braked later in Turn 3 [Massenet) already, both the exact same amount of metres.
"They both braked later on each of the runs and this is what it was. It was just an unsettled car because he was braking later."
TEAM-MATE SUSPICIONS NORMAL
Although Mercedes is keen to play down the incident, Wolff says that suspicions expressed by Hamilton about Rosberg's actions can be explained by the intensity of the title fight.
"If you want to win a world championship, you have to be suspicious," he said.
"It is not going to be the last time it is going to get emotionally intense between the drivers. If you have a shot at the world championship that is clear."
Wolff is adamant, however, that the team can move on from the Monaco qualifying incident after Rosberg apologised to Hamilton.
"It is all discussed and it was a very tough narrow fight between the two of them," he said.
"We analysed the data and there is nothing else to be said."