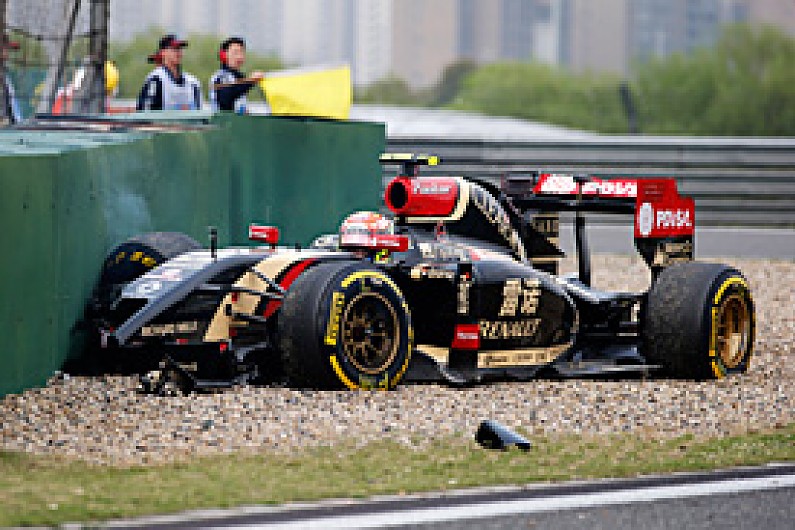 Pastor Maldonado has taken responsibility for his crash at the pit entry during free practice for the Chinese Grand Prix.
The Lotus driver ran wide at the tight left turn on the way into the pits, sliding through the gravel trap and hitting the outside tyre wall.
The accident cost Maldonado the chance to complete a long-run programme for Lotus, and he accepted that it was his error that led to the crash.
"I made a mistake on the entry of the pit," the Venezuelan told media in the Shanghai paddock.
Maldonado added that the error occurred "before the long run", and he admitted that he was deliberately pushing at the pit entry to simulate race conditions.
He also suffered a spin out on track when he was adjusting settings on his steering wheel.
"Too much to do on the outlaps," he said. "After the outlaps it's OK."
OPTIMISM FROM DRIVERS
Both Maldonado and team-mate Romain Grosjean were upbeat about the progress Lotus has made heading into this weekend.
"It's clear there is an improvement, not only from our side but also from the engine side," said Maldonado.
"The car is better than in the previous race. I don't know how much, but we are quite confident.
"We had a lot of problems with driveability, especially exiting the corners, and now it's more clean.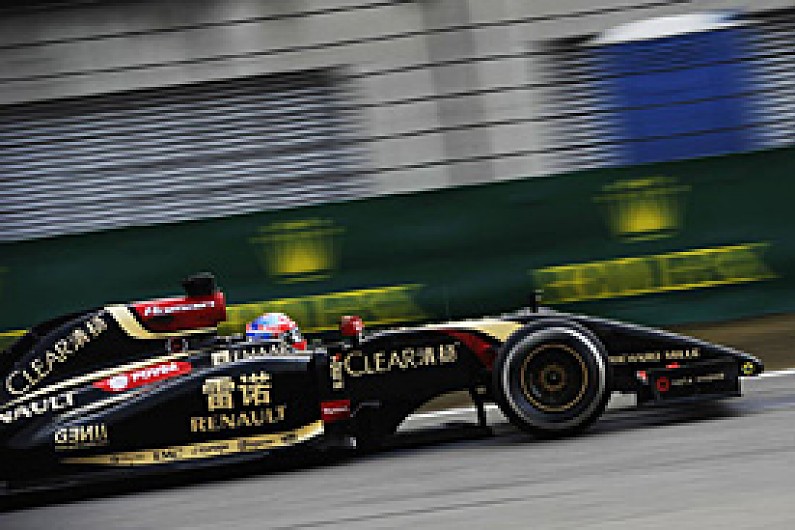 "It's not that we changed many things in the car, it's that everything is working a bit better."
Grosjean, who was ninth fastest in free practice two, agreed with his team-mate's verdict.
"We are higher on the rankings which is what I want first of all and I think it was a good day," he said.
"The car is better, we had some tests that we wanted to do and it seems that we are taking the right direction.
"Of course it is not perfect, there are no miracles, but the car is quite good and in general I think we can be happy with our day."