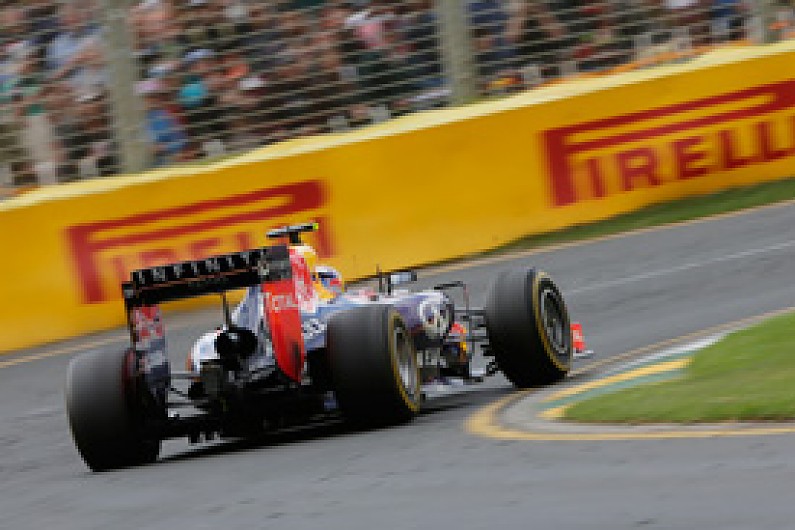 The Red Bull Formula 1 team has revealed details of how it plans to defend itself against Daniel Ricciardo's disqualification from the Australian Grand Prix.
Ahead of an FIA Appeal Court hearing in Paris next month to discuss Ricciardo's disqualification, Red Bull says it is ready to prove that it did not break the regulations regarding fuel-flow rate.
It will argue that a technical directive issued by the FIA regarding fuel-flow sensor rate readings cannot be used as grounds to disqualify it, because such documents do not hold regulatory value.
And even though Red Bull ignored FIA instructions during the Melbourne race to turn down its fuel-flow rate, the team says its primary duty is to not exceed the 100 kg per hour rate as laid down in the rule books - which it reckons it did.

Analysis: Red Bull fuel-flow appeal a test for new F1
Red Bull team boss Christian Horner thinks that as long as it was within the maximum fuel flow rate as specified in article 5.1.4 of the F1 technical regulations, then there are no grounds for it to have been thrown out.
Speaking exclusively to AUTOSPORT, Horner said: "Technical directives are not of regulatory value.
"They are the opinion of the technical delegate - as was made clear in the Pirelli case [the Mercedes secret test], which clearly stated that opinions of Charlie are not regulatory.
"It [them being opinions] is even stated on the bottom of the directives now, that these do not have a regulatory value.
"Our position is as it was in the race: that we believe, and we believe we will be able to demonstrate in the court of appeal, that we fully complied with the technical regulations - 5.1.4 - to be explicitly clear."
PIT WALL DECISION
Horner says that Red Bull was left with no other choice than ignoring the drifting fuel-flow sensor rate during the Australian GP.
The team had already been alerted to issues with it during Friday practice and, having encountered troubles with a new sensor tried on Saturday, the team had had to refit the original for Sunday.
So when a decision had to be made in the heat of the moment during the race on whether or not to trust the sensor, Horner said it was logical that it would put its full faith in its own fuel-flow rate readings.
"There would have been a significant impact on performance," said Horner about the potential impact of following what the fuel flow sensor was suggesting.
"So when you are faced with that dilemma of having a sensor that you believe to be erroneous, and a fuel rail that you believe to be entirely reliable, and you are racing for position with an engine already down on power compared to your opponents, what do you do?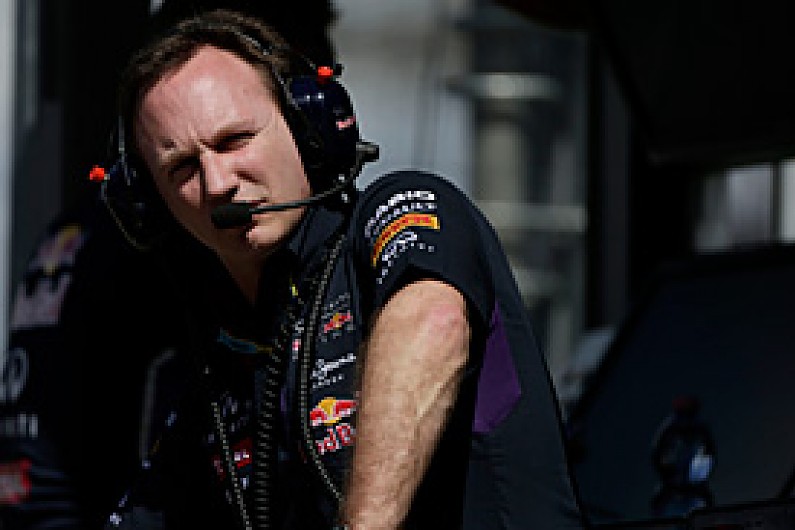 "Do you believe unreliable information being given?
"We are absolutely convinced that we abided completely by the technical regulations."
HOPING TO AVOID REPEAT
With the FIA Appeal Court hearing set for April 14, Red Bull faces a tough decision when it comes to working out what it will do if there are repeat fuel flow sensor problems in Malaysia and Bahrain.

F1 must never be afraid to disqualify drivers
It is understood the team plans to discuss the matter with the FIA ahead of the race in Sepang this weekend to avoid any further controversy before the hearing.
"Hopefully we will have a sensor that works," he said. "I am sure we will have a conversation about it.
"But it is not a position that will be unique to Red Bull I don't think.
"It is potentially more prevalent with the Renault users, because of where we are at with the engines. We will see."