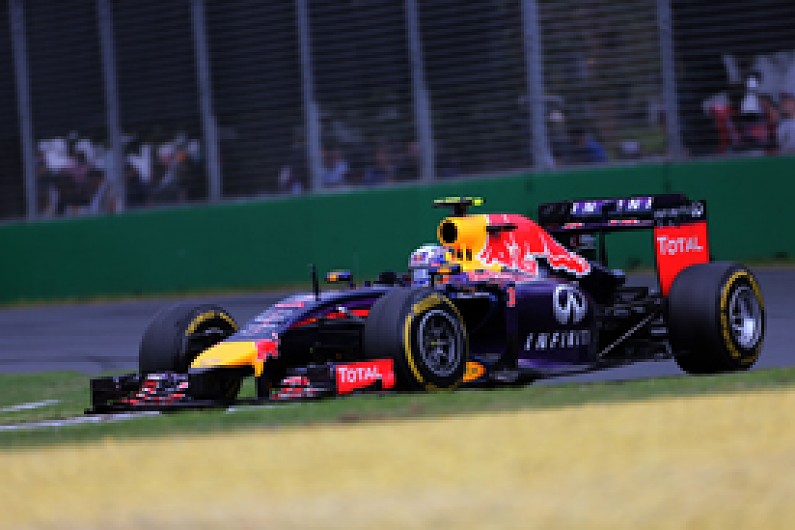 The Red Bull Formula 1 team has no doubts that its fuel-flow rate was within the FIA's maximum limits, despite Daniel Ricciardo's exclusion from the Australian Grand Prix.
Team boss Christian Horner said on Sunday night that there was 'zero' variance from the 100kg/h limit on Red Bull's own calibrated equipment that it relied on, after faults meant it did not trust the FIA's own sensor.
"These fuel-flow sensors that are provided by the FIA to measure fuel have proved problematic down the pitlane since their introduction in testing," said Horner, speaking after news broke of Daniel Ricciardo's disqualification from second place.
"There have been discrepancies and they have been unreliable - indeed some cars may well have run without them in the race itself or failed in the race itself.
"We had a fuel-flow sensor that was fitted to the car that we believed had an error.
"Based on our calculation on the fuel that the injectors are providing to the engine, which is a calibrated piece of equipment and is consistently standard across the pitlane, there is zero variance."
Horner confirmed that Red Bull had been told by the FIA that the governing body felt its fuel-flow use in the race was too high - but said it did not turn down the rate because it felt the governing body's opinion was incorrect as it believed the sensor was producing wrong data.
"They informed us [to turn the flow down], and we informed them that we had serious concerns over their sensors," he said.
"We believed in our reading, otherwise there was a situation where you are reducing significant amounts of power in the engine at a time when we believe we fully comply within the regulations.
"We end up in a situation where, depending on the calibration of your sensor, of plus or minus, it will dictate who is going to be competitive and who isn't."