Formula 1 teams and the FIA are to discuss plans for an immediate shake-up of qualifying rules to boost the spectacle, AUTOSPORT can reveal.
Motor racing's governing body has convened a meeting with team managers for February 21, during the next F1 test in Bahrain, to discuss changing the format of qualifying for 2014.
The move has come after concerns were expressed in the recent F1 Strategy Group meeting that drivers may be more inclined this season to not run in Q3 in a bid to save tyres for the race.
To prevent qualifying being a turn-off for fans, the Strategy Group has asked that teams and the FIA discuss ideas to ensure that drivers are forced to push in Q3 for the best grid positions.
A RESPONSE TO TYRE SAVING
Under the current rules, the top 10 drivers have to start the grand prix on the set of tyres that they set their best Q3 time on.
That has led to situations where drivers have elected to sit out the final qualifying session because it gives them a free tyre choice which can benefit their strategy for the race.
The aim of the February 21 meeting is to try to come up with a consensus for rules tweaks that will ensure that the spectacle of Q3 delivers.
AUTOSPORT has learned that a host of proposals are being put forward for discussion.
They include forcing the 10 drivers who make it through to Q3 to start the race on the set of tyres that they set their best Q2 lap on.
That means that there will be no incentive to sit out Q3.
Furthermore, there is an idea to hand drivers extra sets of tyres for the final qualifying segment, which are returned to the FIA afterwards, that will allow them to push for the fastest lap without worrying it will compromise their race chances.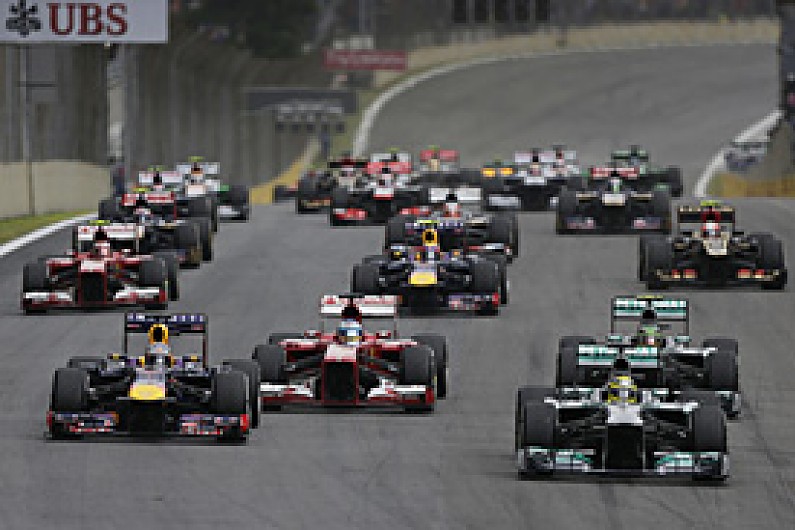 F1 tyre supplier Pirelli has always said it is open to the idea of supplying such qualifying tyres if teams wanted it.
There will also be discussions about lengthening the duration of Q3 to ensure there is enough time for the top 10 drivers to complete two timed qualifying runs.
UNANIMOUS SUPPORT NEEDED
If any changes are to be made to the qualifying rules for this season then it will require unanimous support from all teams at the meeting.
If such backing is found, the rules tweaks will be put to the F1 Commission and the FIA's World Motor Sport Council for ratification before the season-opening Australian Grand Prix on March 16.
But although the changes would likely improve the spectacle of Q3, some teams could object if they felt the new rules could hurt their competitiveness.