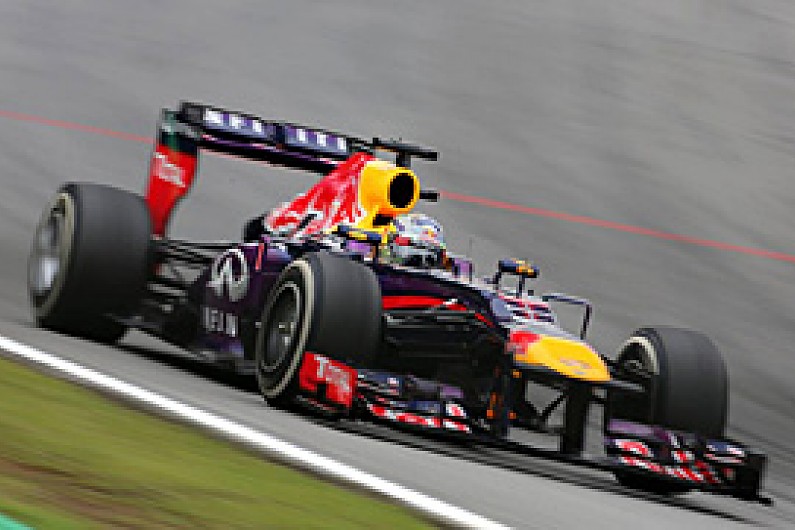 Pirelli's motorsport boss Paul Hembery admits the Italian manufacturer was hurt by Red Bull's criticism of its tyres during the 2013 Formula 1 season.
The team was one of the most critical of the Italian rubber during the year, as it felt it was too soft.
Red Bull went on to dominate the championship, with Sebastian Vettel taking nine wins in a row after the summer break.
Hembery believes Red Bull's criticism weakened Pirelli's position, and admitted it was disappointing to see it, especially during such a dominant campaign.
"That was clearly disappointing because everybody has the same challenge, and that is one thing that was true," Hembery told AUTOSPORT.
"That then opened up what then became a battle between different teams of what we were allowed to do and what we weren't allowed to do, and we got caught up in that battle between teams.
"That was very disappointing as they had clearly dominated and won the championship so convincingly - that was really the opening up of a lot of comment and debate that really shouldn't happen.
"We are a partner and competitor, we always said if all the teams, or the sport itself, tells us to make a change we will do it, but being put under media pressure was very disappointing."
Although Pirelli often faced criticism for the severe degradation of its tyres, Hembery insists the sport should remember that it supplied the product that was asked by Formula 1 teams and bosses.
"Maybe sometimes we have been thinking that people have lost the reason of why we are doing certain things," he added.
"That has been a little bit disappointing.
"If the sport does not protect you from it when you are asked to do something then you have to do it yourself."